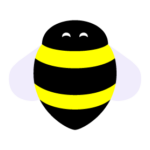 Website AB InBev
About AB InBev
Anheuser-Busch Inbev is the leading global brewer and one of the world's top 5 consumer product companies. With over 500 beer brands we're number one or two in many of the world's top beer markets: North America, Latin America, Europe, Asia, and Africa.
About BEES  
BEES is an e-commerce and SaaS company, created by AB InBev, on a mission to transform the traditional sales model by putting customers at its heart. Whether you are a small to medium sized retailer or a supplying partner, BEES provides you with the tools, data, and insights you need to help your business thrive.   
Today, more than 3 million+ retailers across 10+ countries use BEES every month to browse for products, place orders, earn rewards, arrange deliveries, manage invoices, and access business insights all from one place.   
Learn more on how BEES keeps business buzzing at www.bees.com 
About the Role 
As Director of Data Science, you will be responsible for leading and contributing to all data science teams delivering on our priorities. These can include but are not limited to the experimentation and productization of models, experiments and end-to-end ML pipelines across several areas such as: Personalization, Pricing, Inventory, Product Performance, Rewards & Loyalty, Customer Experience, Application Content and Marketing. You are expected to be an experienced, empathetic and technically highly-adept leader who can both inspire Data Scientists as well as help them excel in their areas of growth as well as guide them to achieve technical excellence and deliver strong business results. You are passionate about achieving business results from applying data science in the e-commerce space. You love staying on top of the latest research, tooling and thought-leadership and are quick to translate external content into new experiments to drive value.
For the successful candidate, this role will offer a unique opportunity to fully own and excel the end-to-end data science strategy for a large company with a lot of consumer influence and large, diverse data assets available at a finger tip, in a highly engineering-driven environment with both streaming and batch architectures. Exposure to leadership, ownership and accountability are commonplace and problems are solved collectively!
This role will be based out of our New York City (Bryant Park) office. 
Salary: $200,000 – $275,000
(Please note that the salary details listed in role postings reflect the base salary only, not total compensation, which includes bonus, long term incentives/possibly equity and other benefits.)
What you'll do  
Lead the Data Science team (including several sub teams)
Drive the end-to-end Data Science strategy
Execute on both batch and streaming pipelines & projects
Directly influence company success both in consumer sentiment as well as financials through our ecommerce platform
Shape the way AI & machine learning is done industry-wide as part of one of the best corporate ML teams out there
What you'll bring  
7+ years experience in Data Science roles, with at least 3+ years experience in a Data Science leadership/people management position
Masters Degree in STEM, related to data science, but not limited to: Computer Science, Math, Info Science, Stats, Systems Engineering & Optimization
PhD-level education in conjunction with academic research experience and/or adjunct faculty experience preferred but not a must
Proven track record of business value delivered through data science
Anheuser-Busch InBev is an equal opportunity employer. All qualified applicants will receive consideration for employment without regard to race, color, religion, sex, sexual orientation, gender identity, national origin, protected veteran status, disability status or any other characteristic protected by applicable law.
What We Offer 
Competitive compensation package where you'll be rewarded based on your performance and recognized for the value you bring to our business 
Total Rewards package including: medical and dental coverage, fertility benefits, 401k match, parental leave, and paid time off 
Continuous learning: You'll develop the mindset and skills to navigate whatever comes next 
Diverse and inclusive culture: You'll be embraced for who you are and empowered to use your voice to help others find theirs