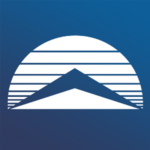 Website Apexsystems Apex Systems
2nd largest IT Staffing Company in the USA
Job Title: Data Management Analyst
Reports To: Director of National Delivery
Employment Type: Direct Hire
Department: Delivery
Location: Able to sit in any of our branches
Remote/Telecommute: Yes
Have you ever dreamed of working for top technical companies in the USA? Are you constantly looking to better understand technical trends and technologies large companies utilize to make data precise? Are you energized by attending conferences, training's and seminars to stay on top of your technical ability? Do you love being involved in community events and evangelizing standard methodologies in data management?
If you answered yes to any of the questions above then this opportunity is for you! Keep reading for more…
·         Apex Systems currently works with 371 of the Fortune 500 clients in the United States – from big box to startup… we touch them all.
·         If you love the idea of working on a diverse technical team and traveling to top technology hubs then this is a superb opportunity to do so and learn how other companies run their data science and business intelligence departments.
·         As a Data Management Analyst on our Practice Team you will work with other Practice Specialists to develop groundbreaking technical solutions for our client's needs.
·         In order to accomplish this you will attend well-known conferences and training's to keep up with your skill set and industry trends.
·         You will act as a resource to our sales team in securing, gathering, and qualifying technical requirements and identifying client environments and technology landscape.
Requirements:
·         2+ years of hands of experience with enterprise data systems
·         Undergraduate Degree Required in Technology Related Field
·         Ability and willingness to learn new technologies quickly
·         Solutions oriented
·         Ability to communicate technology to non-technical employees
Nice to Have:
·         Experience working with various types of data stores (Not just SQL, but No-SQL, Distributed such as Hadoop or Elastic)
·         Experience with Virtualization
·         Experience collaborating with internal business users as well as external clients
·         Hands on knowledge with at least one popular programming language (Java, Python, Go, Ruby.JS, Node, ext.
·         Experience with SQL and NoSQL databases (Oracle, MSSQL, Cassandra, MongoDB)
Benefits:
·         Work life balance and remote and telecommute work
·         Medical, Dental, Vision, Prescription Drug, Life Insurance, 401K and much more
·         Paid for travel to industry forward conferences, seminars and training
EEO Employer
Apex is an Equal Employment Opportunity/Affirmative Action Employer. All qualified applicants will receive consideration for employment without regard to race, color, religion, sex, age, sexual orientation, gender identity, national origin, disability, protected veteran status, or any other characteristic protected by law. Apex will consider qualified applicants with criminal histories in a manner consistent with the requirements of applicable law. If you have visited our website in search of information on employment opportunities or to apply for a position, and you require an accommodation in using our website for a search or application, please contact our Employee Services Department at employeeservices@apexsystemsinc.com or 844-463-6178.