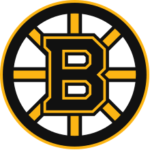 Website Boston Bruins
Delaware North Boston Holdings is hiring a Data Engineer to join our Boston Bruins team at TD Garden in Boston, Massachusetts. As a Data Engineer, you will be responsible for the design and implementation of database systems, data processing pipelines, and other significant infrastructure. Reporting to the Director of Hockey Analytics, the Data Engineer will help impact strategic decision-making in areas such as player and team evaluation, player acquisition, and the entry draft.
Responsibilities
Collaborate with hockey operations staff to shape the creation and evolution of internal tools.
Design and manage automated pipelines for acquiring, processing, and cleaning data from a rapidly increasing number of sources.
Develop and maintain efficient database schemas and perform migrations.
Partner with data science and hockey operations staff to prepare data sets, perform feature engineering and support departmental efforts to drive insights and analysis.
Develop processes for monitoring and testing data quality across multiple sources; diagnose and resolve data quality issues to ensure accuracy.
Stay up to date with industry best practices and technologies.
Qualifications
Bachelor's degree in Computer Science or related field, or similar accreditations.
Experience working with PostgreSQL or similar relational databases.
Experience working in Python.
Experience working with Git, Github, or similar version control.
Experience working with AWS or a similar cloud service provider.
Excellent communication skills, ability to break down complex tasks and put together an execution strategy with little oversight.
Preferred; experience managing scheduled ETL jobs and tools such as Airflow or AWS Glue.
Preferred; experience working with Docker or similar container service.
Preferred; familiarity with any of the following tools: Redshift, Druid, Spark, Javascript, web API's or machine learning models.
Preferred; working knowledge of team sports and a passion to drive impact in a sports organization.