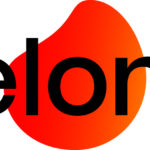 Website Celonis
Are you ready for a new challenge?
Drive Celonis' international expansion and work in agile project teams to accelerate our customers' digital transformation.
As a Process Mining Consultant, you realize our customers' strategic goals by developing data-driven process insights and actions. You make digital business processes transparent and ensure that customers receive maximum value from using Celonis. The Process Mining Consultant transforms customer data and designs process- and customer-specific analyses. You work closely with our customers, on-site and remotely, to generate deep business insights that drive process performance and improvements. Afterwards you evaluate our initiatives' business and financial impact.
You expertly handle our customers' individual needs and are quickly able to take over more responsibility.
YOU…
…have successfully completed your studies in Business Informatics, Computer Science, Information-oriented Business Administration/ Economics, Mathematics or a comparable degree program
… have hands-on experience in IT-consulting or a similar area
…have strong communication skills and enjoy interacting with various customers
…understand and are able to interpret business processes
… are a person with excellent analytical skills, are always well-organized and known for being a quick learner
…have a strong interest in Big Data, Data Mining, and Process Mining and you seek continuous improvement of your know-how 
…are very dedicated and visionary and want to actively drive the Celonis Process Mining technology forward
…search for a job with a steep learning curve in order to think outside the box and to continuously broaden your knowledge
…have very good English  and Dutch skills, other languages are an advantage
WE…
… see people as the fundamental pillar of our success. Therefore, we invest into the personal growth and skill development of each individual alongside with the strength finder test
… offer attractive compensation models (best-in-class salary, stock option packages, employee referral bonus, family service, flexible working hours, …)
… are visionary and one of the fastest growing Software-Unicorns in the world
… are Process Mining experts and developed the world's most powerful tool for analyzing, optimizing and transforming all IT-supported business processes: the Intelligent Business Cloud
… distinguish ourselves through a unique combination of innovative start-up atmosphere paired with great professionalism and self-responsible work