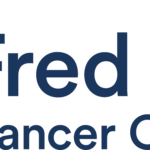 Website Fred Hutchinson Cancer Center
Overview
Fred Hutchinson Cancer Center is an independent, nonprofit organization providing adult cancer treatment and groundbreaking research focused on cancer and infectious diseases. Based in Seattle, Fred Hutch is the only National Cancer Institute-designated cancer center in Washington.
With a track record of global leadership in bone marrow transplantation, HIV/AIDS prevention, immunotherapy and COVID-19 vaccines, Fred Hutch has earned a reputation as one of the world's leading cancer, infectious disease and biomedical research centers. Fred Hutch operates eight clinical care sites that provide medical oncology, infusion, radiation, proton therapy and related services, and network affiliations with hospitals in five states. Together, our fully integrated research and clinical care teams seek to discover new cures to the world's deadliest diseases and make life beyond cancer a reality.
At Fred Hutch we value collaboration, compassion, determination, excellence, innovation, integrity and respect. These values are grounded in and expressed through the principles of diversity, equity and inclusion. Our mission is directly tied to the humanity, dignity and inherent value of each employee, patient, community member and supporter. Our commitment to learning across our differences and similarities make us stronger. We seek employees who bring different and innovative ways of seeing the world and solving problems. Fred Hutch is in pursuit of becoming an anti-racist organization. We are committed to ensuring that all candidates hired share our commitment to diversity, anti-racism and inclusion.
The Fred Hutch Data Science Lab is committed to being a welcoming place to all students, postdocs, faculty and collaborators. We work together on projects, share credit liberally, encourage and support each other, and try to solve problems that make the world a better place. We have hired economists, computer scientists, geneticists, biologists, social workers, and everything in between. We have hired people with everything from GED level education to postdoctoral level education and all are treated equally as team contributors.  We support flexible work arrangements, remote work, and are committed to life-work balance in everything we do. We believe excellence is defined broadly and want to encourage people to build on their personal strengths and learn new things. We have a great track record of helping people achieve their goals in research, careers, and life, and would love to work with you!
Responsibilities
A staff scientist position is immediately available in the Data Science Lab of Jeff Leek at the Fred Hutchinson Cancer Center. The Data Science Lab focuses on democratizing education and resource awareness for data science and computational biology, with the ultimate goal of empowering more people to successfully use data science. This position will focus on the development of education materials such as those located here (www.itcrtraining.org/courses) aimed at cancer researchers to improve their awareness of best practices, software, data, and other computational resources. We target our materials for two major audiences, those who are new to informatics and those who already work in informatics. In addition, the position may involve some work on survey analysis, code development for education resources and other projects, as well as the writing of manuscripts that describe particularly novel concepts for best practices of software development or computational biological work. This position will require self-motivation, an interest in scientific writing, coding, and working with a team. The Data Science Lab has broad expertise in computational biology, data science, programming, biology, statistics, and education. The lab provides a vibrant research environment for career advancement toward top-tier academic or industry positions. This position will be supported by NCI UE5 CA254170, a multi-year grant.
JOB DUTIES:
Design, build, and maintain education materials and tools for use by the scientific community. 
Publish education material on various public course content platforms (leanpub, coursera). 
Teach materials in live workshops in various locations around the US.
Work collaboratively on multiple projects to help democratize data science.
Qualifications
A PhD, MD, or equivalent (or completion prior to start date), ideally in biochemistry, cancer biology, neuroscience, cell biology, developmental biology, molecular biology, computer science, biomedical engineering, or related field.
Experience with education, training, teaching, blogging, scientific writing, or similar is required.
Experience with computational biology research is required.
Experience with R, Python, or similar programming languages is strongly desired, but not essential.
Experience working with electronic health records is preferred, but not required.
APPLICATION INSTRUCTIONS:
If you are interested in this position, please submit the following materials:
A CV summarizing your education and work experience so far.
The names and email addresses of two references.
Two publications or preprints featuring your work.
A sample of scientific writing, blog, or another form of education material.
A code sample representing code that you are proud of. This doesn't have to be long or especially fancy, but should be clean and do something non-trivial. Ideally this would be present as a commit to a code repository such as GitHub, but emailed code is fine as well.
Fred Hutchinson Cancer Center has a mandatory COVID-19 vaccine requirement, with exceptions only for approved medical or religious accommodations. As a condition of employment, newly hired employees must, prior to their first day of employment:
Provide proof of being fully vaccinated against COVID-19 ; OR
Initiate the accommodations process to request a religious or medical accommodation (medical accommodations require a healthcare provider's certification).
A statement describing your commitment and contributions toward greater diversity, equity, inclusion, and antiracism in your career or that will be made through your work at Fred Hutch is requested of all finalists.
Our Commitment to Diversity
We are proud to be an Equal Employment Opportunity (EEO) and Vietnam Era Veterans Readjustment Assistance Act (VEVRAA) Employer. We are committed to cultivating a workplace in which diverse perspectives and experiences are welcomed and respected. We do not discriminate on the basis of race, color, religion, creed, ancestry, national origin, sex, age, disability (physical or mental), marital or veteran status, genetic information, sexual orientation, gender identity, political ideology, or membership in any other legally protected class. We are an Affirmative Action employer. We encourage individuals with diverse backgrounds to apply and desire priority referrals of protected veterans. If due to a disability you need assistance/and or a reasonable accommodation during the application or recruiting process, please send a request to our Employee Services Center at hrops@fredhutch.org or by calling 206-667-4700.