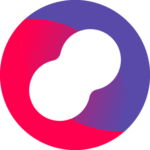 Website IMVITRO
Ai to tackle infertility
ImVitro is looking for a mission-driven machine learning engineer to join the Paris-based company as one of its first and pivotal employees to tackle a problem that concerns around 15% of couples worldwide: infertility. The ideal candidate is an ML engineer with >2 yrs of direct experience in computer vision in start-ups.
Today, one of the main medical solutions to infertility is in vitro fertilization (IVF). And yet, its success rates only come close to 20-30% in Europe, which means patients have to repeat this difficult journey all too often, or give it up altogether. At ImVitro, we minimize the number of cycles patients have to go through by personalizing medical decisions to each patient's journey. We apply AI to a variety of data that is routinely used by doctors to make complex and multifactorial decisions, starting with videos of developing embryos. We predict the impact of these customized decisions on success rates, thus making IVF more transparent, robust and reproducible. Our vision is to create an easier path to parenthood to ensure families can take their planning into their own hands.
ImVitro is an early stage Deep Tech start-up backed by US & European VC funds. It was founded in August 2019 and has already created strong partnerships with fertility centers. The company has been backed by several accelerator programs  (Entrepreneur First, DeepTech4Good, Wilco, Agoranov) and was selected as one of Station F's Future 40 2019 start-ups. 
Role and responsibilities
ImVitro is now looking for a machine learning expert who will be key to designing and implementing with the rest of the R&D team the DL algorithms at the core of ImVitro's first product. This person, along with the other ML engineer at ImVitro, will also take responsibility for the initial development of data pipelines and management tools needed for the downstream R&D. This is a unique opportunity to be directly exposed to a fast-paced, demanding and exciting entrepreneurial ecosystem. 
More specifically, she/he will:
Develop deep learning algorithms applied to videos of developing embryos
Co-develop and maintain pipelines for data ingestion, formatting and labeling
Skills
Above all, the person needs to be excited about the mission of the company, and needs to be driven, curious and resilient. Candidates should have the "must" skills listed below; the "nice"are a plus.
Must-haves:
Minimum Masters in Computer science, Machine Learning or related technical fields 
Minimum 2 yrs experience with ML in industry and computer vision
Proficiency with Python & ML tools (scikit-learn, Keras/Pytorch/TensorFlow)
Good written and oral communication skills in english
Demonstrable organizational skills
Nice-to-have:
Experience with cloud and cluster computing (AWS is a plus)
Familiarity with data engineering, data management and databases
Experience with agile software development
Familiarity with cell biology, IVF or microscopy
 
Compensation & Perks
The employee will 
Receive a competitive salary and employee stock options plan (ESOP)
Have access to central offices in Paris at Agoranov, a prestigious Deep Tech incubator and be part of its amazing network of entrepreneurs and scientists
Be able to participate in regular company events (e.g. team lunches, drinks)
Have the opportunity to make an impact on patients and society at large
Recruitment process
Send CV (1 page) and cover letter (including 3 references) to alexandra@im-vitro.com
30 min introductory video call with CEO
1hr technical interview with CEO
30 min discussion with team
2-3 reference calls between CEO and the candidate's former managers
 
ImVitro is committed to building a diverse team and to equal employment opportunity, regardless of (including but not limited to) race, gender, religion or belief, ethnic or national origin, disability, age, citizenship, marital, domestic or civil partnership, sexual orientation, gender identity. The company has been founded by women, is currently composed of both male and female members of different nationalities and is intent on strengthening this diversity as it grows. Therefore, we strongly encourage all applications, including those of women and any underrepresented minorities.