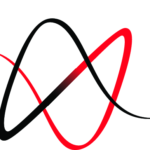 Website INFOTECH Soft, Inc.
Innovative Healthcare Solutions
We are seeking an energetic bioinformatics scientist / computational biologist to help design and implement bioinformatic pipelines for multi-omics data integration and analysis with applications in personalized medicine and the life sciences. The successful applicant will be part of a dynamic team exploring innovative ways of applying current and emerging artificial intelligence and semantic web technologies to applications in bioinformatics and medicine, primarily focusing applications in multi-omics big data analysis and personalized medicine. The bioinformatician will contribute to the research and planning of bioinformatics solutions, assist in identifying and applying for research opportunities with the National Institutes of Health, and guide the software development team in realizing project goals. The ideal candidate will have experience in analyzing and understanding at least one -omics (genomics, transcriptomics, metabolomics, radiomics, etc.) technology with the interest and drive to learn other biomedical domains. Current projects may include cleaning and analyzing hospital medical records for indications of sepsis and other serious adverse events, radiological images (MRI) for indications of cancer, genomics (transcriptomics, metabolomics) to identify drivers of disease. Read more at: https://infotechsoft.com/research/
Main Responsibilities
Research multi-omics data integration, analysis, and personalized medicine challenges and help identify software solutions to address them.
Perform analysis of multi-omics data and provide biological interpretation to the software development team.
Collaborate with leading researchers, scientists, and doctors around the country participating in multi-omics research.
Identify NIH-funded research topics, assist in writing grant applications, and participate in funded grant activities.
Contribute to publications and presentations of ongoing research activities.
Requirements
PhD in bioinformatics, computational biology, computer science, statistics, mathematics or related field.
Fluency in Python or R.
Experience in aggregating and analyzing at least one -omics technology.
Ability to complete Human Subjects Research (CITI) certification for Data or Specimens Only Research.
Strong analytical and technical skills with a high level of attention to detail.
Ability to handle and prioritize multiple tasks.
Excellent verbal and written communication skills.
Oriented toward collaboration, teamwork, and continuous improvement.
Preferred Skills
Recent Graduates, Postdoctoral Fellows, or Investigators interested in biomedical sciences research.
Hands-on experience with NGS analysis and GATK, QIIME, ComBat, Kraken, or other tools.
Experience with meta-genomics, microbiome, and metabolomics research.
Prior participation in NIH or NSF-funded research grants.
Prior publications in bioinformatics or -omics data analysis
Ability to contribute to the software development team using R, Python, JavaScript, or Java.
Work Authorization
US Citizen or Permanent Resident