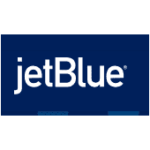 Website JetBlue Airways
Inspiring humanity
JetBlue's Data Science Team is growing! We are looking for a sharp, versatile data scientist who wants to work on high impact products and is focused on deploying models into production. This is a model building role — not an analytics / business intelligence role. While the airline industry is facing headwinds as a result of the pandemic, our executive leadership strongly believes data science is going to be a critical part of our recovery and is doubling down on our data science efforts.
In this role, you may work on building a dynamic pricing engine or a suite of recommendation engines or a model to improve our on-time performance, among other use cases. We have a modern data stack including Databricks as our data science platform, Snowflake as our data warehouse, and dbt as our data transformation tool, among others. One of the unique perks of working at an airline is unlimited free travel (standby) for you + travel partner + children + parents.
We'd love for you to come join an exciting team!