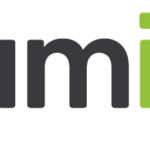 Website Jumio
Join the fight to end online identity fraud
As an ML Engineer at Jumio, you will be part of an international team of passionate professionals with a strong engineering culture. The team in Vienna is a diverse mix of nationalities living and working in one of the world's best cities. 
Being an ML Engineer at Jumio involves exploring uncharted territory, combining pure research with hands-on engineering to help fight identity fraud. There are no restrictions on the tools and technologies you use to solve novel problems through research, collaboration and experimentation. 
Does my experience fit? 
Have you worked in Computer Vision?
Can you write production-grade code in Python?
Have you worked with any of these frameworks: Tensorflow, Keras, PyTorch?
Do you have a passion for exploring new tools and technologies? 
Do you demonstrate excellent analytical, conceptual and communication skills in spoken and written English?
Do you enjoy seeing your work get into production? 
Are you internationally minded?
Do you thrive on learning new things and bringing in new ideas?
If you replied 'yes', you will love what this position has to offer.
Examples of daily responsibilities:
Develop machine learning solutions to integrate in our products
Balance building technically advanced solutions and swiftly shipping
Keep apace with developments in Deep Learning relevant to our activities (papers, conferences, etc.)
Work with a diverse team of talented ML Engineers
Closely collaborate with the product and engineering teams
 
Your work will directly impact the success of Jumio AI-powered ID and identity verification products. Every day, your innovation will contribute to making the internet safer as everyday Jumio prevents fraudsters abusing our clients' services.
We offer an annual competitive full time salary based on qualifications and experience, plus a success sharing plan for all employees. Additionally, all engineers at Jumio benefit from personal training budgets and a culture of continuous learning. 
Take a look at the Spark interview with one of our Montreal team to learn more about benign an ML Engineer at Jumio.