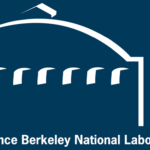 Lawrence Berkeley National Laboratory
Postdoctoral Fellow – 95509
Division:  NS-Nuclear Science
Lawrence Berkeley National Lab's (LBNL, https://www.lbl.gov/) Nuclear Science (https://www-nsd.lbl.gov/) Division has an opening for a Postdoctoral Fellow to join the team.
In this exciting role, you will work on the CUORE (Cryogenic Underground Observatory for Rare Events, https://cuore.lngs.infn.it/en) and CUPID (CUORE Upgrade with Particle ID, https://cupid.lngs.infn.it/doku.php?id=cupid_pub:start) experiments to search for lepton number violation and related physics. Perform research and development on cryogenic calorimeters and related detector systems, associated electronics, and system layout for next-generation neutrinoless double-beta experiments.
What You Will Do:
• Develop advanced cryogenic calorimeters and associated electronics for the next-generation neutrinoless double-beta decay search.
• Perform data analysis, support for operations, and maintenance of electronics for the CUORE and CUPID demonstration experiments.
• Develop analysis software for neutrinoless double-beta decay measurements. 
• Report results in professional settings.
• Exercise independent judgment and contribute in an original manner at the professional level. 
• Publish papers/reports in refereed journals, and make oral presentations of own work.
• Mentor students in their research at Berkeley Lab and UC Berkeley.
Additional Responsibilities as needed:
• Other duties as assigned. 
What is Required:
• Ph.D. in Nuclear Physics, High Energy Physics, Astrophysics, Nuclear Engineering, or a related discipline within the last two years.
• Experience with nuclear instrumentation or radiation detection.
• Experience with programming and physics analysis.
• Ability to work with a diverse range of people.
• Ability to perform research independently and as part of a research group.
• Demonstrated ability to work in a research environment.
• Relevant publication record demonstrating proficient written and oral presentation of scientific results.
Desired Qualifications:
• Knowledge of analog and digital electronics design and testing for radiation detectors.
• Knowledge of advanced digital signal processing techniques.
• Knowledge of cryogenic systems and dilution refrigerators.
Notes:
• This is a full-time initial 1 year, postdoctoral appointment with the possibility of renewal based upon satisfactory job performance, continuing availability of funds and ongoing operational needs. You must have less than 2 years of paid postdoctoral experience. Salary for Postdoctoral positions depends on years of experience post-degree.
• This position is represented by a union for collective bargaining purposes.
• Salary will be predetermined based on postdoctoral step rates.
• This position may be subject to a background check. Any convictions will be evaluated to determine if they directly relate to the responsibilities and requirements of the position. Having a conviction history will not automatically disqualify an applicant from being considered for employment.
• Work will be primarily performed at: Lawrence Berkeley National Lab, 1 Cyclotron Road, Berkeley, CA. 
How To Apply
Apply directly online at http://50.73.55.13/counter.php?id=227271 and follow the on-line instructions to complete the application process.
Based on University of California Policy – SARS-CoV-2 (COVID-19) Vaccination Program and U.S Federal Government requirements, Berkeley Lab requires that all members of our community obtain the COVID-19 vaccine as soon as they are eligible. As a condition of employment at Berkeley Lab, all Covered Individuals must Participate in the COVID-19 Vaccination Program by providing proof of Full Vaccination or submitting a request for Exception or Deferral. Visit covid.lbl.gov (https://covid.lbl.gov/) for more information.
Berkeley Lab is committed to Inclusion, Diversity, Equity and Accountability (IDEA, https://diversity.lbl.gov/ideaberkeleylab/) and strives to continue building community with these shared values and commitments. Berkeley Lab is an Equal Opportunity and Affirmative Action Employer. We heartily welcome applications from women, minorities, veterans, and all who would contribute to the Lab's mission of leading scientific discovery, inclusion, and professionalism. In support of our diverse global community, all qualified applicants will be considered for employment without regard to race, color, religion, sex, sexual orientation, gender identity, national origin, disability, age, or protected veteran status.
Equal Opportunity and IDEA Information Links:
Know your rights, click here (https://www.dol.gov/agencies/ofccp/posters) for the supplement: Equal Employment Opportunity is the Law and the Pay Transparency Nondiscrimination Provision (https://www.dol.gov/sites/dolgov/files/ofccp/pdf/pay-transp_%20English_formattedESQA508c.pdf) under 41 CFR 60-1.4.