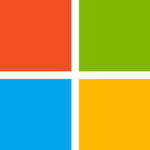 Microsoft
The Reinforcement Learning (RL) engineering team in Microsoft Research NYC is hiring. 
We're creating a leading edge Reinforcement Learning system to solve real-world interactive problems  (check our open source RL framework https://vowpalwabbit.org)  working with world renowned Machine Learning researchers at MSR NYC (see https://www.microsoft.com/en-us/research/project/real-world-reinforcement-learning/ ).
We are creating a new paradigm for machine learning focused on directly addressing real-world decision making.  Our efforts span core learning theory, algorithms, systems, and practical production deployments which have proved dramatically effective—they affect millions of people daily. 
The first real-world service co-created with our Azure product partners is  the Personalizer service  (see https://azure.microsoft.com/en-in/services/cognitive-services/personalizer/). The Personalizer Service is an online learning system that enables the creation of rich contextualized experiences. The system supports a full cycle of exploration, logging, training, and deployment in production. Built as a cloud service in Azure, the system is widely applicable to large swath of Personalization scenarios, is modular, and easy to use. Our Personalizer service has won the ACM SIGAI and Strata awards for most innovative product.
Do you want to help us build the future?  We are looking for a senior ML engineer with  C++ experience to help us design and implement complex algorithms and extensions to our online interactive platform while adhering to product-like deliverables and milestones.
Responsibilities
the design and implementation of complex backend systems, mostly in C++
implementing ML algorithms inside of the RL system, and the delivery of some of the product milestones
Required Qualifications:
Bachelor degree or an advanced degree (Master, PhD) in Computer Science, Engineering, mathematics, or statistics (or the equivalent combination of education and experience)
3+ years of experience in applying, implementing, and/or developing algorithms for machine learning, artificial intelligence, or statistics
3+ years of professional software engineering experience, including testing and deploying iterative releases of software systems
3+ years in professional C++ development
Ability to architect, design and implement large scale systems
Preferred Qualifications:
Experience in large scale data processing
Experience coding in C#
Experience in Cloud stacks and architecture, such as Azure
Excellent communication skills and the desire to collaborate in a multi-disciplinary team