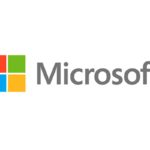 Website Microsoft
Innovative and impactful work!
My team is rapidly growing and we are looking for Data Science Leads! Do you thrive leading teams and helping fellow scientists build skills and solve real-world problems with machine learning and artificial intelligence? 
We are looking for Data and Applied Scientist Leads with strong analytical and development skills.
You will work with developers to deliver end-to-end solutions to your clients, initiate leading engagements, and drive engineering excellence. 
Interested? PM me or @barbarastorz, who is the hiring manager.
To apply for this job please visit bit.ly.