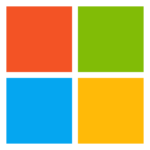 Website MSFTResearchCam Microsoft Research, Cambridge, UK
Transforming the world through deep research
Microsoft AI and Research works with the world's best researchers, moving with the current of technology as it rapidly evolves.  Together we share the motivation to seek innovative solutions to the world's toughest challenges and improve the lives of people everywhere.  
The Machine Intelligence group at Microsoft Research Cambridge, UK, is seeking exceptional intern candidates in the area of Reinforcement Learning (RL) or a related field, who are highly motivated to tackle challenges that arise in applications of RL to modern video games. Working closely with researchers from Microsoft for the duration of 12 weeks, you will advance the state of the art in this space by developing novel models and algorithms. 
This is an exceptional opportunity to drive ambitious research while collaborating with a diverse team. Key research challenges we are currently tackling include, but are not limited to,  generalization in deep RL, multi-agent RL, imitation learning, and human-AI collaboration. The focus and scope of internship projects considers the team's direction as well as successful candidates' experience and research interests.