Full Time
Posted 2 weeks ago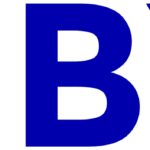 Website builtbygirls Oath (#BUILTBYGIRLS)
At a moment in time where everyone is talking about girls in STEM, we recognize that code is just the beginning. #BUILTBYGIRLS is building the new wave of leaders for the tech economy. We match young women with tech professionals, arming them with exposure, skills and network they need to land their first job or internship in tech.
Full Stack Engineer, #BUILTBYGIRLS
New York, NY | Full-time
About #BUILTBYGIRLS
#BUILTBYGIRLS is building the largest connected network of young female tech talent in the country. We believe that technology is the single biggest supercharger that can fuel your passion and drive your success. That's why our mission is to arm young women with the exposure, skills and network they need to land their first job in tech.
Our impact starts with WAVE, our digital matching platform connecting young women to accomplished tech professionals for a 1:1 skills-based Advisor program. Exciting partnerships with companies like Spotify, Giphy, Snapchat, and General Assembly means she gets direct access to mentors across a variety of industries and roles. We also host community events offering an inside look at how the hottest tech companies create the products we love. When it comes to pursuing a career powered by tech, we are her secret weapon.
The Role
We're looking for a Full Stack Engineer to join the team as our first in-house developer. You'll get to collaborate directly with the founding team to build out our mentorship platform, WAVE, as well as new products for #BUILTBYGIRLS. You'll own projects from ideation to deployment, and beyond as we rapidly iterate based on user feedback.
You will work with every part of our tech stack, from architecting core platform services and data models to building out amazing experiences for our end users. You will be involved in all aspects of a growing start-up, and be excited to spearhead the development of the core platform powering #BUILTBYGIRLS. By joining the #BUILTBYGIRLS team, you'll have the opportunity to work in a startup environment, but get the benefit of a big company culture – and perks.
The basics. Here's what you'll do:
Be responsible for our core web platform to help thousands of girls and early professionals
participate in our programs.
Build out a mobile-first online experience that facilitates every aspect of our users' 1:1 Advisor meetings: onboarding, getting a match made in heaven, scheduling sessions, and prepping users ahead of their sessions, whether in-person or remote.
Quickly translate product requirements into tangible engineering tasks, and work with the Product Manager to assemble and execute engineering roadmaps with tight feedback loops.
Shape our engineering culture with ideas, tools, and infrastructure wherever you see a problem to be solved.
Review code from projects completed by an external development team
Roll up your sleeves and get gritty in a small team as our first developer, with the ability to quickly debug problems.
About You.
You are passionate about creating intuitive and exciting user experiences for young women, creating consumer products they'll want to use. You just get them.
You have 3-5+ years of experience building and supporting the end-to-end production infrastructure for user-facing, fast growing web or mobile products.
You have worked on projects using some or all of our stack and are able to quickly gain proficiency in unfamiliar technologies: React.js, Node.js, Python, Django, PostgreSQL, Firebase, Heroku, AWS, Github, Intercom, Mailchimp.
You have advanced proficiency in Javascript and are comfortable jumping into our existing Python code base.
You get stuff done. You hustle, drive towards action, and don't wait to be told what to do.
You believe in rethinking the paradigm of mentorship and how to build new networks in tech.
You have a holistic background and enjoy digging deep anywhere in the stack.
You care deeply about code quality, readability, and communicating with others about code.
You want to build a dynamic, diverse team to support engineering at #BUILTBYGIRLS and are committed to the idea of mentoring.
You encourage feedback and actively seek to engage with the users of the products you build through A/B testing, user interviews, and closing support tickets.
You move fast, make strategic decisions, and take a practical approach to problem solving.
You know when to pull solutions off the shelf and when to build your own.
We are an equal opportunity employer and value diversity at our company. We do not discriminate on the basis of race, religion, color, national origin, gender, sexual orientation, age, marital status, veteran status, or disability status.