Full Time
Part Time
Temporary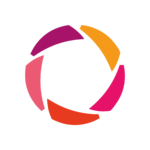 Website Siloton Limited
Siloton seeks an enthusiastic and innovative individual who is interested in applying their machine learning skills to improve the lives of patients with eye disease.
Role overview

Your role will be to implement a deep-learning algorithm for the automated detection of disease in medical images of the eye. You will work within the technical team at Siloton, using a large, publicly-available imaging dataset in combination with our proprietary technology, as part of an Innovate-UK-funded grant project.
A summary of the tasks in which you will be involved:
– Generation and refinement of the data-pool used in the project.
– Writing and training the algorithm.
– Dissemination and summary of results.
– Engagement with clinicians to discuss and refine results.
What we do

Siloton is developing an at-home monitoring service for the 25% of over 60's with age-related macular degeneration. This service will reduce the burden of treatment, alleviating pressure on healthcare systems, while helping patients retain their sight for longer. Siloton's service will combine a next-generation diagnostic imaging device with cloud-based digital health tools that will enable clinicians to deliver an unparalleled quality of care to their patients.
Siloton was founded in April 2020 in Bristol, UK and is an alumnus of the Quantum Technologies Enterprise Centre (QTEC) incubator programme. To find out more, visit www.siloton.com or follow updates on Siloton's LinkedIn page.
Working at Siloton

When you join Siloton, you are joining the Siloton family and we will seek to support you as an individual both while you are with us and beyond.
Our offices are based in the heart of Bristol but flexible (including 100% remote) working options are also available for this role.
We strive to ensure that our employees always have the opportunity to gain new skills and provide input into the company direction and value everyone's contributions equally.
Siloton is committed to ensuring our device is designed with all patients in mind and so we are keen to attract engineers from all walks of life and experiences. Those from typically underrepresented groups are particularly encouraged to apply.
Experience

Essential
– Experience building machine-learning, and in particular deep-learning, algorithms.
– Proficient in Python.
– Comfortable with unsupervised working.
– Experience of presenting complex ideas to a non-technical audience.
Desirable
– Bachelors or Masters degree in a relevant discipline.
– Experience in building models for imaging data (ideally medical).
– Experience using open-access datasets.
– Creativity in problem solving.
How to apply

Please send a CV and cover letter to recruitment@siloton.com.
Applicants must have the right to work in the UK and be UK-based for the duration of the project.
Start date

Thursday 1st September 2022 if working full time.
Earlier (exact date to be negotiated) if working part time.
Contract Type

Fixed term (part time options available).
Salary

£25,000 pro rata.