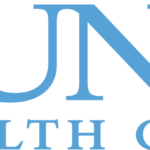 Website Univ. of North Carolina Health Care System
A not-for-profit integrated health care system
Check out this exciting opportunity to join the newly-chartered Enterprise Analytics and Data Sciences (EADS) team at UNC Health Care, one of the nation's leading public academic health care systems. EADS is leading the development of new analytics and data sciences capabilities to help make better decisions about patients we serve and care we provide. If you have data science chops, consultative skills, and the passion to make an impact, take a look at this link. EADS only two years old, and we are a fun and motivated group looking for a few more to join our ranks!
---
HCS ADVANCED ANALYTICAL CONSULTANT – ENTERPRISE ANALYTICS
–
INF002Z1
The Advanced Analytical Consultant is a system-wide expert on delivering consulting engagements that focus on applying business intelligence and advanced analytical methods and technologies to project-specific clinical and business questions. Possessing a broad combination of skills covering data (e.g., integration, aggregation, standardization), analytics (e.g., descriptive and inferential statistical theory and practice, modeling), programming (e.g., SAS, R), and consulting (e.g., needs analysis, project definition, project management, customer management, communication), this role functions as an independent consultant with internal customers to deliver custom advanced analytical engagements that provide novel clinical, financial, and administrative insights supporting strategic initiatives across the health care system. Advanced Analytical Consultants enable federated clinical and business project teams to answer more sophisticated questions by enable access to skills and experiences not otherwise available outside of EADS. This role also serves to transition custom project methods, algorithms, and deliverables to EADS functions responsible for reusable asset development and management.
Education Requirements:

Master's degree in Statistics, Biostatistics, Economics, Computer Science, Information Systems Management or a quantitative-related field.

Licensure/Certification Requirements:

● No licensure or certification required.
Professional Experience Requirements:

● If a Master's degree: Seven (7) years of relevant experience.

● If a Doctorate degree: Five (5) years of relevant experience.

● Prior experience with R, SAS or SPSS, other data mining tools, databases, and computer programming.
Knowledge, Skills, and Abilities Requirements:

● Theoretical fluency and working proficiency in the application of a broad array of statistical and quantitative methods such as description

and inferential statistics, multivariate regression, clustering, neural networks, predictive modeling, forecasting, machine learning, data

mining, and optimization algorithms. Superior computer skills are required, with knowledge in relevant software packages and languages

such as, but not limited to, SAS, R, Python, SQL, Java, and .NET. Prior experience with analytical programming (e.g. SAS, R) preferred.

High proficiency in SQL Query programming such as stored procedures, functions, temporary tables, parameterization, complex joins, and

grouping. Track record in the development and delivery of analytical projects for customers, including scoping and presenting results. A

high degree of professionalism, enthusiasm, autonomy and initiative on a daily basis. Ability to work independently in a fast-paced

environment. Excellent project management, planning, communication, documentation, organizational, analytical and problem solving

abilities. Advanced mathematical skills including statistics, data mining/machine learning, and optimization. Ability to interpret and

summarize results of various analyses in a timely and meaningful way. Ability to communicate clearly and effectively (both orally, and in

writing, and in presentations) to convey technical and business value propositions to non-technical audiences is required. Excellent

interpersonal and facilitation skills in order to work with disparate, and at times contentious, groups effectively.

Preferred Qualifications:
Education and experience in the field of operations research, building and applying discrete event simulation and optimization models to business problems.
Experience building predictive models using data mining and machine learning techniques.
Certified Analytics Professional (CAP) or Associate Certified Analytics Professional (aCAP) preferred