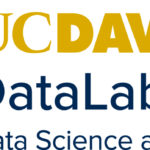 Website University of California, Davis
UC Davis is recruiting multiple postdoctoral scholars in translational data science to participate in DataLab's 2-year TRANSCEND Postdoctoral Fellowship Program.
The intent of the TRANSCEND cohort program is to create a community of postdoctoral scholars in translational data science. Each of those fellows will be attached to a specific project(s) and mentors, and will participate in cohort training and leadership activities at the UC Davis DataLab. For this inaugural program, we are seeking motivated and enthusiastic postdoctoral fellows to conduct novel work and develop translational data science approaches for cardiology, radiology, public health, and epidemiology. Selected candidates will be joined by additional TRANSCEND postdocs working in information science, ocean health science, and potentially other domains for a cohort of at least 5 scholars.
All candidates must hold a PhD, MD, or MD/PhD in a field related to Science/Medicine or Data Science, i.e., either in Computer Science, Statistics, Machine Learning, Information Science, Health Informatics, etc., OR in an applied domain with a research background that contains a significant emphasis on quantitative approaches and skill sets, data analysis and high-level programming, and expertise in applying those skills in the biomedical or other scientific domain. Scholarly independence, the ability to manage scientific projects, and excellent written and oral communication are essential. Candidates must have the desire to work in collaborative cross-disciplinary research projects. Ability to be on-site 25+% of the time and to attend in person bi-weekly cohort meetings is expected.
Initial funded projects include:
Cardiology: Develop AI/data science algorithms for cardiovascular medicine to discover the molecular determinants of atrial fibrillation.
Radiology: Deep learning algorithms for the interpretation of digital subtraction angiography.
Biomedical Informatics: Developing and evaluating methods for clinical and public health informatics systems, knowledge modeling, digital phenotyping, and workflow engineering.
Epidemiology: Applying AI and other methods to provide near-real-time updates and optimization of risk rankings for viruses with the greatest risk to spillover to humans.
Initial application review will begin July 23, 2023.
For more details about the TRANSCEND postdoc cohort program, specific project mentors and qualifications, and how to apply, see the full announcement at https://datalab.ucdavis.edu/2023/06/26/2023-transcend-postdoc-announce/.
Please direct questions to datalab-recruit@ucdavis.edu.