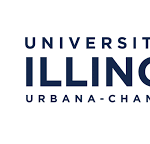 University of Illinois Urbana-Champaign
Teaching Professor in Aerospace Engineering (Open Rank)
Department of Aerospace Engineering
The Grainger College of Engineering
University of Illinois Urbana-Champaign
The Department of Aerospace Engineering at the University of Illinois Urbana-Champaign invites applications for the position of Teaching Professor (open-rank, full-time). Successful candidates will join the department's thriving community of faculty during a period of significant enrollment growth and will make an impact on aerospace engineering education by teaching undergraduate and graduate courses, leading course and curriculum development, interacting with students through academic advising, and conducting funded research. The department has a particular need for candidates who could teach courses that place a strong emphasis on the use of either computational or laboratory methods and that have a significant design component.
Candidates will have opportunities to interact with a campus-wide community of teachers and engineering education researchers, supported by institutions that include the Academy for Excellence in Engineering Education (AE3), the Center for Innovation in Teaching and Learning (CITL), the Inclusion, Diversity, Equity, and Access (IDEA) Institute, and the College of Education. Within AE3, the Teaching Professional Program (TPro2) specifically supports teaching faculty in the Grainger College of Engineering. Teaching faculty having voting rights in the Department of Aerospace Engineering and are encouraged to exert independence and leadership in their courses, the department, and the college.
All successful candidates must have a PhD in Aerospace Engineering or a related field (including, but not limited to, the fields of Computer Science, Electrical and Computer Engineering, Engineering Education, Mechanical Engineering, and Physics) as well as demonstrated potential for developing coursework, teaching effectively, and mentoring/advising students. In addition to teaching qualifications, successful candidates must show exceptional potential in research and scholarship. Successful candidates must also share the department's commitment to building a culturally diverse educational environment.
Successful candidates are expected to take leadership in addressing the following specific curricular needs that have been identified by the department:
Support curricular innovation — through encouragement of innovation, interdisciplinary design, project-based learning, and industry interaction.
Strengthen computational and data science skills — through direction and coordination of learning expectations, skills, and teaching material throughout the curriculum.
Foster inclusion — through demonstration and evidence of a commitment to diversity, equity, and inclusion through research, teaching, and/or service endeavors.
Refine professional and business skills — through improved written and oral communication, and team building and leadership skills.
Teach or co-teach aerospace gateway courses — that provide the foundation for the longitudinal learning along the curriculum.
Successful candidates are also expected to perform the following tasks:
Assist with pedagogy and evidence-based reform in specific aerospace classes as needed.
Design and deliver assessments of the outcomes of longitudinal learning efforts.
Produce scholarly work in areas that may include the scholarship of teaching and learning.
Liaise with faculty, external advisory teams and industry professionals concerning the curriculum.
Provide service to the profession, the department, and the university.
This is a renewable non-tenure track position appointed on a 9-month service basis. The proposed start date is August 16, 2023; however, this date may be sooner depending on the needs of the organization. Salary is commensurate with experience and qualifications.
Applications must be submitted online at jobs.illinois.edu. The application package should include the following: a) cover letter, b) curriculum vitae, c) teaching statement, d) statement of service, e) diversity statement, f) representative teaching artifacts including syllabi and learning goals, laboratory exercises, g) research statement, and h) names/contact information for three references (no letters), all in a single PDF file as an upload in the "CV/resume" section. The statement on diversity should address past and/or potential contributions to diversity, equity, and inclusion through research, teaching, and/or service. To ensure full consideration, applications must be received by December 16, 2022. Early applications are strongly encouraged as interviews may take place during the application period; however, no hiring decision will be made until after the closing date. Questions about the application process should be referred to Christine Gipson at cgipso2@illinois.edu or 217-244-4921.
We have an active and successful dual-career partner placement program and a strong commitment to work-life balance and family-friendly programs for faculty and staff (provost.illinois.edu/faculty-affairs/work-life-balance).
The University of Illinois System is an equal opportunity employer, including but not limited to disability and/or veteran status, and complies with all applicable state and federal employment mandates. Please visit Required Employment Notices and Posters to view our non-discrimination statement and find additional information about required background checks, sexual harassment/misconduct disclosures, COVID-19 vaccination requirement, and employment eligibility review through E-Verify.
Applicants with disabilities are encouraged to apply and may request a reasonable accommodation under the Americans with Disabilities Act (2008) to complete the application and/or interview process. Requests may be submitted through the reasonable accommodations portal, or by contacting the Accessibility & Accommodations Division of the Office for Access and Equity at 217-333-0885, or by emailing accessibility@illinois.edu.