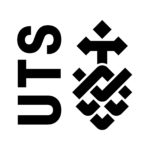 Website UTSRecruit University of Technology Sydney
A public university of technology recognised for global impact
Faculty of Engineering & IT / Centre for Audio, Acoustics & Vibration
ARC Discovery Project "Discovering how termites use vibrations to thrive in a predators' world"
At UTS the concepts of equity and social justice are key to our core and purpose. We are recognised widely as supporting inclusivity and valuing diversity. Cited as a WGEA Employer of Choice since the inception of the award, we are among the first Australian institutions to receive the Athena SWAN Bronze Accreditation for our commitment to action addressing gender equity in the STEMM disciplines. UTS Equal Futures celebrates and supports women in academia through every stage of their career.
As part of Athena SWAN, UTS has set an overarching target of 40 per cent academic women in STEMM by 2022. The Centre for Audio, Acoustics and Vibration is committed to UTS's target and supporting the career development of women academics. UTS Women in Engineering & IT program fosters a network of passionate females and males who are actively involved in the development of our next generation of young engineering and IT professionals.   
The Centre for Audio, Acoustics and Vibration is recruiting for a Postdoctoral Research Associate / Fellow to play a key role on academic activities related to the ARC Discovery Project "Discovering how termites use vibrations to thrive in a predators' world." The position will be based at a 9000 m² transdisciplinary facility that is designed to bring university and industry together to innovate at UTS Tech Lab in Botany and will report directly to Senior Lecturer, Centre for Audio Acoustics and Vibration Dr Sebastian Oberst.
The Centre for Audio, Acoustics and Vibration main research goal is translational and applied research by studying the acoustics and vibrations of novel materials, including bioinspired materials and signals and those used for vibration, acoustics and robotics (metamaterials, acoustic absorbing materials).
About the role
This is a highly interdisciplinary research project which aims at combining biology (behavioural ecology, physiology) with bioacoustics (biotremology) and computer science (signal analysis, machine learning) to generate fundamental transdisciplinary knowledge.
About you
·         PhD in Physics, Mathematical Physics, Mathematics or Electrical Engineering/Computer Science, Theoretical Mechanics or a closely related discipline
·         Successful record of research achievements, published in high-quality journals of international repute being in the top quartile of the peer-reviewed scientific literature
·         Demonstrated strong expertise in machine learning and/or knowledge in dynamical systems.
·         An interest in working with insects and studying their behaviour and communication.
It is desirable to have knowledge and/or experience in one or more of the following areas: complex dynamics, network analysis, time series analysis, theoretical modelling.
It is also desirable to have experience in studying biological systems and/or biological signals as evidenced by journal publications.
Base Salary Range: $89,581 to $124,298 pa (Level A – B)
This role attracts 17% superannuation (pension) in addition to the base salary.
UTS staff also benefit from a wide range of Employee Benefits include flexible work practices, child care centres, generous parental leave and salary packaging opportunities.
This position is full-time and appointment will be made on a fixed term basis for 24 months with the potential of an additional 12 month extension.
Our vision is to be a leading public university of technology recognised for our global impact. We are a dynamic and innovative university, ranked by the Times Higher Education as Australia's top young university, and located centrally in one of the world's most liveable cities. With a culturally diverse campus life and extensive international exchange and research programs, UTS prepares graduates for the workplaces of today and tomorrow. 
How To Apply
For the full list of the selection criteria and role responsibilities please click the apply link and download the Position Statement from the UTS website.
UTS is committed to diversity and inclusion in our workforce and we encourage applicants where relevant to include a relative to opportunity or career disruption/break statement within their CV.
Please note: Our site is optimised for Internet Explorer 11, Firefox 45 and Safari 9.1. Earlier versions of any of the browsers mentioned are supported, but likely to demonstrate slower response times. Other browsers may offer unexpected results.
You are required to address the selection criteria in your submission in a separate document. For information to assist you with compiling statements to answer the selection criteria, please visit Answering Selection Criteria​.
Only those applications submitted via the UTS online recruitment system will be accepted.  Current UTS employees should apply through their UTS Employee Self Service function. If you are an internal applicant and need help with how to apply through NEO – Click here.
As you will be unable to save your application once started, please have all required documents and information available prior to commencing.
Please ensure that the file name for each document submitted includes IRC160485.
Specific enquiries or issues with your application may be directed to Pam Price in the UTS Recruitment Team at recruitment@uts.edu.au or on +61 (0) 2 9514 1080.
Closing Date:  Wednesday 29th July 2020 at 11.59pm (AEST)
Please note: If you have a disability that requires adjustment to the recruitment process or an alternative application pathway please contact recruitment@uts.edu.au for assistance.
We welcome applications from women, Indigenous Australians, people with disability, those who identify as LGBTIQ and applicants from culturally and linguistically diverse backgrounds.
To apply for this job please visit bit.ly.