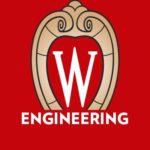 Website UW Madison - Engineering Professional Development
World-class continuing education for technical professionals.
Program Director – Data Analytics
Minimum Salary: $90,000
Applicants can apply online by March 1st:
http://jobs.hr.wisc.edu/cw/en-us/job/500370/program-director
Position Summary:
Under the direction of EPD's director of business and graduate programs the program director will develop and deliver online graduate programs and professional development short courses in the area of data analytics and data science. This will include distance delivered online graduate courses, certificates, and master's degree(s).
Engineering Professional Development (EPD) is an internationally recognized, financially self-sustaining department within the College of Engineering with an annual operating budget of 12 million dollars. We annually serve more than 8,000 engineers and technical professionals who come from 2,600 companies, all 50 states, and 30 countries. We provide more than 300 courses per year and consistently rank in the top 10 by US News and World Report.
Degree and area of specialization requirement:
Master's degree in engineering, science, data analytics, management or related area
Minimum number of years and type of relevant work experience:
5 years' experience in a technical, education, or management discipline managing engineering or other technical projects
1-2 years' experience in designing, implementing, and providing training required
Principal Duties:
The primary responsibility will be to develop and collaboratively deliver graduate programs for practicing professionals in the area of Engineering Data Analytics. This will include distance delivered online graduate courses, certificates, and master's degree(s).
The program director will also manage face-to-face professional development courses and non-credit online courses. The appointment will be split; sixty percent working on the online graduate degree and forty percent on professional development courses. Specialty areas for short courses may include data analytics/data science, software design, simulation, machine learning, design thinking, IoT, and other areas of interest to students.
The selected candidate, depending on their area of expertise and the educational needs of clientele, will develop courses for delivery on campus and online, teach in professional development courses, conduct educational programs at client workplaces, and provide technical assistance and organizational training.
The program director will be expected to seek out innovative ways to provide continuing education; conduct educational programs that are financially self-supporting; and develop and maintain relationships with other university departments and various outside associations, organizations, and government agencies for the purpose of advancing current knowledge and developing program content.
Instructional and program directing activities required include communicating with prospective students, identifying student needs, developing instructional materials for online distribution, teaching, arranging for faculty and guest instructors, assessing course evaluation results, and maintaining financially self-supporting budgets. Program directors must be self-disciplined, motivated, and able to work independently with limited oversight.
Program directors are also expected to engage in personal professional development that will provide the necessary skills to advance our commitment to the "Wisconsin Idea."