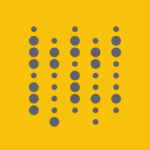 Website Weights & Biases
On a mission to build the best tools for machine learning
Have you spent a few years in industry training machine learning models? Do you love talking about your research? You'd be a great fit for our new opportunity as a Machine Learning Research Engineer.
As a Machine Learning Research Engineer, you will work on real-world ML problems using modern frameworks to help improve existing features and inform future product direction. You'll be teaching intro deep learning courses at our public events and in our enterprise workshops, about twice monthly. If you love sharing your research with the world and working on collaborative Python repositories we'd love to talk to you.
Responsibilties
Build computer vision, NLP and audio-based machine learning models.
Teach and mentor engineers who are excited about deep learning.
Contribute to our production libraries and interfaces.
Write Medium posts about your research.
Meet prospective clients and teach them how to use our tools.
Requirements
Master's degree studying Machine Learning.
Skills in Python and experience with Git.
Experience with TensorFlow, PyTorch, Keras.
A couple of years working on industry teams.
Culture
We love collaboratively solving problems, and spending time with each other. It's a delight to come to work with smart, driven people. You will have the opportunity to take active ownership of development, building out features incrementally and writing automated tests. We come together as a team every week to check in, talk about company goals, and define our short-term focus. On the team you'll be thinking creatively, balancing rapid development with code maintenance, and learning more about AI all the time.
Benefits
Unlimited paid vacation policy.
Quarterly company retreats to relax and collaborate.
Top-tier PPO Health Insurance.
Dental and Vision Coverage.
Our sunny office is pet-friendly and in the heart of the Mission.
We're conveniently located one block from the 24th St BART.
About Weights & Biases
At Weights & Biases we build state of the art tools for machine learning. Our software makes it easier to build production-ready machine learning models at scale. We help ML teams visualize performance and iterate faster. Two of our cofounders, Chris and Lukas, previously founded Figure Eight (Crowdflower). They spent 10 years building the company from the ground up, working with hundreds of machine learning teams to deploy production models, and each team faced the same problems. Machine learning is shifting the coding paradigm, and building models requires a new set of develeoper tools. W&B is on a mission to create that toolkit. We're lucky to be working with the most advanced deep learning teams in the world, including researchers at OpenAI and Toyota Research Institute.