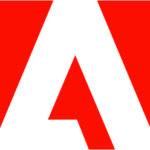 Website Adobe
Changing the world through digital experiences
Our Company
Changing the world through digital experiences is what Adobe's all about. We give everyone—from emerging artists to global brands—everything they need to design and deliver exceptional digital experiences. We're passionate about empowering people to craft beautiful and powerful images, videos, and apps, and transform how companies interact with customers across every screen.
We're on a mission to hire the very best and are committed to building exceptional employee experiences where everyone is respected and has access to equal opportunity. We realize that new ideas can come from everywhere in the organization, and we know the next big idea could be yours!
The Opportunity
The Creative Intelligence Lab within Adobe Research is looking for a Machine Learning Research Engineer with a passion for the unique challenges involved in the development of high-performance ML algorithms, with a particular focus on running on-device, including on mobile platforms. Join our efforts to turn cutting-edge research into new products and features in Adobe's mobile, web, and desktop applications, and expand what's possible in tools for creative expression.
At Adobe Research, you will work closely with both scientists and engineers to ensure that new technologies being developed for image processing, audio, video, animation, 3D and vector graphics will run efficiently on a variety of platforms. You'll help adapt models and algorithms to the limitations of different systems and devices. You will have the opportunity to:
Play a key collaborative role in ambitious research projects
Be valued as a specialist in your domain of expertise
Build innovative software that enables users to explore their creative potential
Contribute to existing Adobe tools as well as completely new applications
Impact products that are used by millions of people
Learn from your peers and grow into new opportunities
Key Qualifications
Passion for high-performance computing and building efficient software
Solid machine learning skills, including practical experience in deep learning
Software engineering expertise
Proficiency with Python
Strong communication and collaboration skills
Master's degree in Computer Science or a related field, or 3 years of industry experience
Experience running ML models outside of a prototyping environment (using Core ML, Windows ML, ML Kit, or similar)
Additional Desirable Qualifications
Hands-on experience in porting ML models between platforms (for example, from PyTorch to Core ML)
Knowledge of design techniques for mobile-friendly ML models
Proficiency with C++
Familiarity with tools and approaches for deploying neural networks on iOS or Android mobile devices
Knowledge of machine learning methods used in computer vision, computer graphics, and natural language processing
Experience with ML prototyping environments like PyTorch, TensorFlow, JAX, or similar