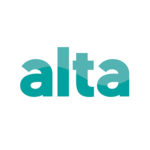 Website altafieldnotes Alta Planning + Design
Creating healthy, active communities.
Alta Planning + Design is seeking a Civic Data Analyst to join our team.  This position can be based anywhere in the United States, but we see great benefit if you can be a part of one of our many offices in the US.  This is a unique opportunity for anyone who is passionate about active transportation and the way it positively impacts our communities in need. If you are looking for an innovative organization that is an industry leader in active transportation, apply with us today!
Position Priorities
Alta's Civic Data Analysts are at the forefront of civic data analytics by bringing data-informed decision-making to a multidisciplinary practice. The Civic Analytics group at Alta leverages emerging technologies to bring multimodal metrics to narratives that enable communities to enhance transportation choice and encourage active and healthy lifestyles. If you are passionate about telling the stories of people on the move through data, this is the position for you.
The essential priorities of this position are to:
Thoroughly understand the firm's data needs and capabilities, develop new products, track industry trends, and create process improvements and capabilities.
Collaborate across Alta's disciplines to understand their data analysis needs, priorities, and expectations.
Support planners, designers, and engineers in tasks related to data analysis and visualization.
Implement analytical solutions that bring valuable mobility insights and can scale across an organization.
Engage with emerging technologies and datasets such as AI-derived asset databases, near-miss collision analysis, connected vehicle data, and other transportation-related datasets.
Position Responsibilities
Key position responsibilities for this role include the following:
Performing work in data science and visualization that requires the use of complex methodologies, challenging datasets, and close coordination with stakeholders.
Conduct data analysis and develop visualization components of client projects and for research and development efforts.
Writing reports, technical memos, and presentations.
Developing and applying a variety of methods for the analysis of complex transportation and geospatial data sets.
Keeping abreast of trends in technology and finding ways to connect them to solving challenges to mobility and access to opportunities.
Keeping an eye on labor-intensive processes and analysis and identifying ways to streamline and automate them so they can create organization-wide value.
Requirements
This position requires a combination of skills, experience, and education including, but not limited to:
Bachelor's Degree in Statistics, Mathematics, Computer Science or another quantitative field with demonstrated experience in the transportation planning field, OR a Bachelor's Degree in Planning or Engineering with some experience in the software development and/or data science fields.
Proficiency in Python and/or R, SQL.
GIS Proficiency – both open-source (PostGIS, QGIS, geopandas, etc.) and the ESRI suite ( ArcGISPro, Spatial Analyst, Network Analyst, etc.).
Demonstrated work of applied statistics or machine learning techniques to transportation challenges.
Ability to create informative data visualizations through code (e.g. D3, ggplot, matplotlib, plotly, kepler.gl, etc.).
Experience designing, implementing and documenting analytical solutions using code. Ability to execute an analysis entirely with code.
Basic familiarity with deploying analytical solutions over the web with the use of Flask, Django, Fast-API, or R-Shiny.
Data specifications & database acronyms like OSM, MDS, GTFS, GBFS, GPS, CurbLR don't scare you.
Strong written and verbal communication skills.
Preferred Skills and Qualifications
1+ year(s) of experience manipulating data sets, visualizing data, building statistical models, and the general application of data science concepts and tools within the domain of transportation planning or consulting.
Web development (JavaScript, HTML, CSS).
Comfortable in a fast-paced working environment.
Knowledge of advanced statistical/machine learning techniques (e.g. regression, simulation, scenario analysis, modeling, clustering, random forest, etc.).
Experience deploying web services on AWS, GCP, DigitalOcean, etc.
Demonstrated experience with deploying analytical solutions over the web with the use of Flask, Django, Fast-API, or R-Shiny.