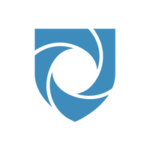 Website Jus Mundi
The search engine for international law and arbitration
Who we are
Jus Mundi is a search engine for international law and arbitration. Global legal professionals use Jus Mundi's AI-powered technology to efficiently deliver thorough legal research and due diligence with full confidence.
Their mission is to provide easy & the most comprehensive access to international law & arbitration to strengthen the international rule of law.
Jus Mundi is used by leading international law firms, governments and corporates worldwide.
Beyond the skills and work experience listed on a resume, Jus Mundi is interested in finding someone ambitious, curious, go-getter but still humble. We take responsibility for good & bad things (no passing the blame).
Building trust with each other is crucial for them, and they work pretty hard to protect that trust.
Jus Mundi is primarily looking for candidates who are eager to participate in the company's evolution and become a part of a multicultural team composed of people from several different countries and backgrounds.
Your Roles and Responsabilities
Jus Mundi is looking for a full-time Head of Data Science to join the team in Paris and partially remotely.
Your main responsibility will be to lead the data science department of Jus Mundi. You will keep the department aligned with the business's overall vision to ensure that Jus Mundi remains an efficient and reliable solution that meets the needs of international lawyers worldwide at the same time, implementing market-leading and forward thinking data initiatives.
One of your mission will be to automate and improve our data extraction processes such as, Metadata Extraction, Identification of Concepts and Citation Extraction.
Jus Mundi is quickly expanding its Data Science team and hence you will be actively involved in the recruitment process.
You will be managed directly by the COO and work in collaboration with the tech and legal teams of the company. Your guidance will shape the future of Jus Mundi's service to the legal community worldwide.
Your missions
Manage the data science team: Including recruitment, training, planning and managing the objectives.
Train the new team to be able to execute complex NLP operations including Automatic Information Extraction, Text Classification, Anonymization and Pattern Recognition on our dataset.
Build innovative solutions to automate the Data Structuration processes, improve our existing citation extraction process, and be responsible of the data collection using our different ingestion tools.
Master data science capabilities across the team, inspiring the business on capitalizing opportunities on our data assets.
Continuously assess our data science toolkit and champion the adoption of new methodologies, striving for state-of-art performance.
What we are looking for (musts)
Extensive experience within a data science management role where you have delivered innovative and commercially valuable machine learning solutions across a range of functional areas.
5+ years of strong experience with diverse applications of Natural Language Processing, Machine Learning & Deep Learning.
Excellent knowledge of data science tools, including, Python, SpaCy, Prodigy, SQL and production tools.
Interpersonal ability to motivate and mentor a technical team across diverse set of initiatives.
Excellent problem solving ability and initiative.
You have excellent English written and communication skills.
French is a bonus.
Your advantages
Working for a very fast-growing global legal tech that is revolutionizing the way lawyers around the world conduct legal research
High level of responsibility and autonomy in an international and motivating work environment
Scaling a legal data science department and grow within it
Stock options (BSPCE) plan