Events
Check out our meetup page to find the next Accra event!
Email: You can contact us using our email: accra _at_ wimlds.org
Salomey Osei
Miss Salomey Osei holds a Bachelor of Science degree in Mathematics from the Kwame Nkrumah University of Science and Technology (KNUST), Ghana. She graduated from the African Institute for Mathematical Sciences (AIMS Cameroon) with a Master of Science in Mathematics. Currently, she has been awarded the Google and Facebook scholarship to study a Master of Science in Machine Intelligence. She aspires to be one of the few researchers in the area of Machine Learning applied to Finance and also have an interest in translating African languages especially Ghanaian languages. Her long term goal is to extend this knowledge to others by lecturing in a University in Ghana.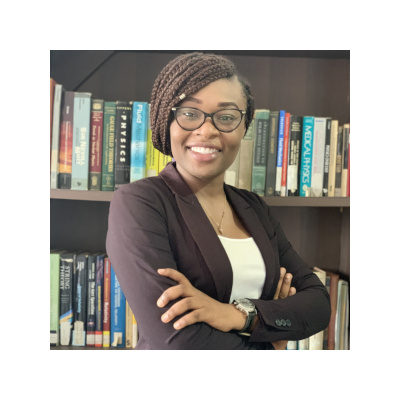 Deborah Dormah Kanubala
Ms. Kanubala holds a master's degree in Mathematical Science with a specialization in Big Data and financial mathematics. She is currently enrolled in the African Masters In Machine Intelligence program in Ghana. Her research interest is in the applications of machine learning algorithms in the development of robust credit scoring models. She is a recipient of several awards and grants including the Mastercard Foundation scholars grant, Alumnode grant from Germany and MIT Prize and google awards during Indaba in Kenya and Indabax Ghana respectively. Ms Kanubala was also voted among the 20 Most influential people in Northern Ghana, STEM Category. Fun Fact:I love to travel around the world, sing and dance : )
Aseda Addai-Deseh
Aseda is a Data Scientist at Wave-2 Analytics Limited, based in Ghana. She holds a BSc. in Computer Science from the Kwame Nkrumah University of Science and Technology, Ghana. She is a Delta Analytics Global Teaching Fellow and is currently the lead for the PyLadies Ghana Data Science subgroup where she mentors young women pursuing a career in Data Science. She is also a member of the Ghana Data Science Summit organizing team.