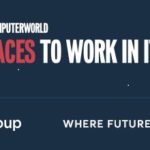 Website CME Group
World's leading and diverse derivates marketplace
CME Group is the world's leading and most diverse derivatives marketplace. But who we are goes deeper than that. Here, you can impact markets worldwide. Transform industries. And build a career shaping tomorrow. We invest in your success and you own it, all while working alongside a team of leading experts who inspire you in ways big and small. Joining our company gives you the opportunity to make a difference in global financial markets every day, whether you work on our industry-leading technology and risk management services, our benchmark products or in a corporate services area that helps us serve our customers better. We're small enough for you and your contributions to be known. But big enough for your ideas to make an impact. The pace is dynamic, the work is unlike any other firm in the business, and the possibilities are endless. Problem solvers, difference makers, trailblazers. Those are our people. And we're looking for more.
To learn more about what a career at CME Group can offer you, visit us at www.wherefuturesaremade.com .
"Data Services – Analytics Internship"
CME Group is currently looking for a Data Services intern. This internship role within the CME Group will provide broad exposure to core Market Data licensing, technology, products and services of CME Group through a variety of projects and business teams.
Principal Accountabilities:
Maintain routine business reports, presentations, and project analysis
Collect information and document requirements as needed
Prioritize and manage assigned projects through completion
Support ad hoc requests key to the business and strategic projects
Collaborate with staff at all levels up to and including Managing Director
 
Skills / Software Requirements:
Exceptional organizational skills.
Self-Motivated.
Exceptional communication skills permitting the individual the ability to create ongoing status reports and updates relating to their assigned initiative.
Proficient in Microsoft Office Tools.
Course work in statistics, database, and modeling.
Course work using programming with python or R, or other data analysis a plus
 
Education:
Currently pursuing Masters/Advanced Degree in Finance or Business-related field.
Internship is available, New York or Chicago based.
Will be expected to work normal business hours throughout their internship between 20 and 40 hours per week