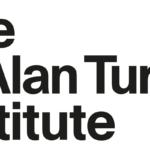 Website The Alan Turing Institute
The UK's National Institute for Data Science and AI.
The Alan Turing Institute
The Alan Turing Institute is the UK's national institute for data science and artificial intelligence whose mission is to make great leaps in data science and artificial intelligence research in order to change the world for the better.
THE PUBLIC POLICY PROGRAMME
The Public Policy research programme works alongside policy makers to explore how data-driven public service provision and policy innovation might help to solve long running societal problems. We also work hand-in-hand with public sector organisations and citizens to develop practice-based ethical standards for the responsible development and use of data science and AI.
ROLE PURPOSE
The successful candidate will work on the development of a dashboard for the Online Harms Observatory. They will be responsible for collecting, wrangling and storing data; analysing the data and identifying key insights; creating and hosting the dashboard interface; and applying analytical tools (such as abusive content classifiers).
The successful candidate will report to Professor Helen Margetts and will work closely with Dr. Bertie Vidgen. They will have opportunities to engage with stakeholders in the Department for Digital, Culture, Media and Sport (DCMS) and to present the dashboard to Turing partners.
DUTIES AND AREAS OF RESPONSIBILITY
The successful candidate will:
Collect data from social media platforms, primarily through APIs.
Analyse social media data, identifying key trends and insights. This will involve use of basic and advanced statistical techniques, time series analysis and metrics.
Identify and implement key measurement and content classification tools, such as classifiers for abusive content.
Create and host a dashboard/interface to visualize the key insights in real-time.
Work using a range of programming languages, including Python, R, SQL and shell scripts.
Liaise with Turing staff and DCMS stakeholders to drive use of the dashboard. This may include giving live demonstrations.
Person Specification
Essential
Masters-level degree or higher in computer science, engineering, data science, statistics or a related-discipline.
Previous experience in a data scientist role using programming languages such as Python, R, SQL and shell scripts.
Experience working with social media data, such as collecting, analysing and storing/managing social media streams.
Experience in data visualisation, such as developing interactive visualizations or a dashboard.
Excellent written and verbal communication skills including the ability to present complex or technical information.
Ability to collaborate successfully with colleagues in a multidisciplinary environment and to manage delivery of projects.
Ability to use own judgement to analyse and solve problems.
Please see our portal for a full breakdown of the Job Description.
TERMS AND CONDITIONS
This full time post is offered on a fixed term basis for 12 months with the possibility for a further extension (funding permitting). The annual salary is £35,000-£41,000, including flexible working and family friendly policies,  https://www.turing.ac.uk/work-turing/why-work-turing/employee-benefits
Application Procedure
Please see our jobs portal for full details on how to apply.
CLOSING DATE FOR APPLICATIONS: Thursday 27 May 2021 23:59.
Equality Diversity and Inclusion
The Alan Turing Institute is committed to creating an environment where diversity is valued and everyone is treated fairly.  In accordance with the Equality Act, we welcome applications from anyone who meets the specific criteria of the post regardless of age, disability, ethnicity, gender reassignment, marital or civil partnership status, pregnancy and maternity, religion or belief, sex and sexual orientation.  
Reasonable adjustments to the interview process will be made for any candidates with a disability.