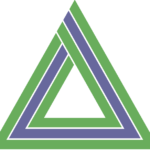 Website Apollo Agriculture
Our mission is to deliver modern farming everywhere
Apollo Agriculture is seeking a Data Scientist to help us change how African farmers access credit, customized advice, and farm inputs at radical scale. As a Data Scientist you will work across all parts of our business to achieve these goals.
Areas of focus:
Provide analytical support to inform strategic business decisions
Build and improve models to predict which customers are most likely to succeed with our products
Use satellite, survey, and other data to better understand how our customers crops are growing and ways in which we can better support them
Work with our agronomists to provide custom recommendations for each customer
Collaborate with engineers to transform data driven insights into finished scalable products
You are:
Capable of deep analytical dives to help solve our thorniest challenges
Creative and curious to find new insights in data and pose new questions that help shape our business
Comfortable explaining complex solutions to non-data science peers across multiple continents and cultures
Analytically rigorous, but recognize when complete is better than perfect
Proficient in a data science language/framework (Python, R, Matlab, Julia, etc.)
Nice to have:
Ability and desire to travel to Kenya 2-3 times per year
Competent with SQL and/or geospatial data
Excellent data visualization skills
Familiarity with cloud platforms (AWS, Azure, etc.)
Experience with sklearn/numpy/scipy or similar
About us:
Apollo Agriculture uses satellite data, machine learning, and mobile phones to help African farmers increase their production from current levels (~650 kg/acre) to U.S. levels (~4500 kg/acre). We are a team of software engineers, data scientists, economists, and operators with deep experience from The Climate Corporation, One Acre Fund, Uber, and ACRE. We value evangelical pursuit of mission with a pragmatic approach, humility in the face of challenge, active discussion of disagreements, and considerate listening.
To Apply:
Please submit your resume or LinkedIn to datasciencehiring@apolloagriculture.com with the subject line "Last Name – Data Scientist". Convince us that you're a fantastic fit for this role.