Events
Check out our meetup page to find the next Nairobi-Kenya event!
Email: You can contact us using our email: nairobi _at_ wimlds.org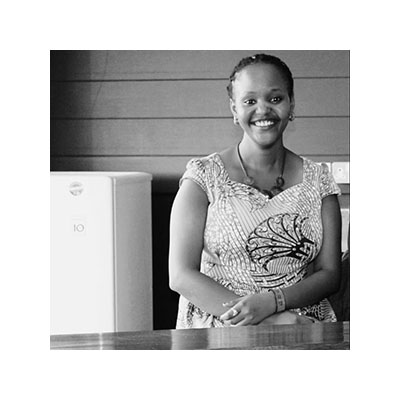 Muthoni Wanyoike
Muthoni is a Data Scientist at Ongair. With huge interests in R and Natural Language processing for CRMs and a BSc.Actuarial Science.
Vivica Anyango Odongo
Vivica has a BSc. in Computer Science. She has a passion for problem solving and takes pleasure in exploring the relationship between data and getting wonderful insights from it. She routinely enjoys educating the community on how we can benefit from the already available data.
Rose Delilah Gesicho
Rose Delilah Gesicho is a gregarious individual who geeks out about data. She has a background in data science from Moringa School. She is passionate about Artificial Intelligence, writing blogs, and community development. She is a program coordinator for the Nairobi Women In Machine Learning and Data Science. She is also part of the Zindi Ambassador team who aims to build a community of data enthusiasts to help solve Africa problems using Data Science. During her free time, she enjoys reading articles on neuroscience.
Mercy Mueni Mwangi
Mercy Mueni Mwangi is a data science fellow at AfterWork, Founding Member at Kitui Youth Welfare Association (KYWA), Co-organizer Nairobi Women in Machine Learning and Data Science (NWiMLDS) and an admin & Mentor at Nairobi Master Data Science at WorldQuant University. Additionally, she is a member of the African Leadership Group and The Room. She has worked on company projects including designing a new non-carbonated drink for the Coca-Cola company, a social media marketing strategy for Afroes, an edutainment company detailing, a customer communication strategy for the Commercial Bank of Africa explaining what measures CBA should take to ensure zero attrition. In addition to working on a professional path of data science in finance, she greatly enjoys working on projects revolving around data analytics and visualization, data science, machine learning and redefining leadership. When the going gets tough she tells herself "keep building keep inspiring, run, walk, crawl with determination I achieve"
Anne Gichure
Anne is a data scientist studying and working in Nairobi who is passionate about building data powered products & experiences. She believes that data science can be used to improve the world particularly in Agriculture and wants to help advance more women in STEM. She enjoys working on data side-projects and her favorite tools are Python & SQL. As a lifelong learner, she loves learning new technologies and wants to use her skills to solve challenging problems.
Lydia Gathoni
I am a data scientist working in Nairobi and passionate about building data powered products & solutions. I have four years in systems development working both in private and public sector to build systems and web applications useful for organisations. I am passionate about learning and building communities that create impact and build ecosystems that enable more people get into STEM.
Everlyn Asiko
Everlyn is a data scientist with a passion for teaching and mentoring. She is committed to building communities and giving back. Her work as a Data Science technical mentor at Moringa school allows her to share her knowledge and help people learn. Previously, she worked at Magharibi Innovation Hub as a community manager where she was in charge of the projects and the individuals at the hub. She also mentored Google Africa scholars in the Andela Learning Community program. She hopes to contribute to the Nairobi Women in Machine Learning and Data Science community both as a member and organizer.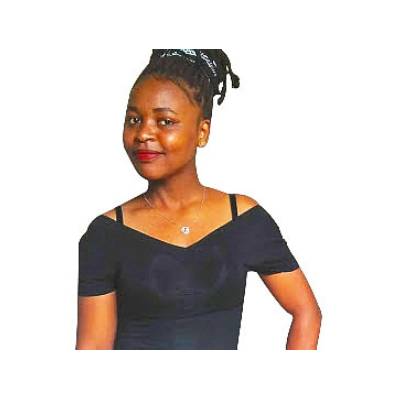 Wambui Ng'ang'a
Wambui is a Software Developer and a Data Science enthusiast. She is fascinated by the levels of innovation that can be achieved through the STEM fields. She enjoys taking on new challenges and learning new skills.
Octaviah Wachira
Octaviah is a data enthusiast who holds a Bachelors degree in Actuarial Science. She is passionate about solving business problems with data driven solutions. In her free time you may find her jogging through the streets of Nairobi
Kathleen Siminyu
Kathleen is a Data Scientist at Africa's Talking in Nairobi, Kenya. Being part of a small team, her duties occasionally also involve data engineering as well as data analyst tasks. In a nutshell, she is always willing and excited to get her hands dirty with anything and everything that involves data. She has a BS in Mathematics and Computer Science.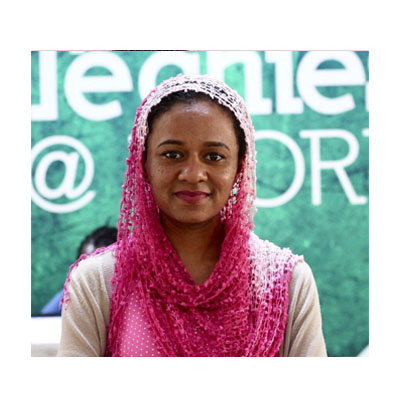 Mariam Haji
Mariam is UI/UX designer at Africa's Talking passionate about data science. In her spare time she helps organizing meet-ups of Nairobi Women in Machine Learning and Data Science, she also supports community members interested in Python. Her passion is both teaching about data but also playing with it herself. What Mariam says about her interest in DS? "My curiosity about data science sparked when I joined a cognitive course by IBM - the more I learnt about data science methods and its possibilities, the more I got interested. My goal is to work in medical research and build models supporting both doctors and patients."