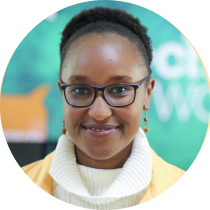 Catherine is a Data Scientist at Africa's Talking and volunteers for the Nairobi Women in Machine Learning and Data Science chapter. She's been working on projects around data for a little over 3 years now, and she always tries as much as possible to share her knowledge with the community. Her passion for data science started after attending the Nairobi Tech Week in 2016 where she was trying to figure out how she could make best use of her Mathematics and Computer Science degree. Her current interest is a use of Natural Language Processing to transform customer experience and support businesses' strategy.
Ben works as a Data Scientist at Africa's Talking: he loves to leverage various technologies to understand phenomena in life science and other disciplines. As well as do competitions on drivendata.org and Kaggle.com on a variety of topics such as predictive modelling and personalized medicine, to mention a few. Ben is also a diversity fellow who attended the Deep Learning Part I and Part II also known as Fast.ai course at the University of San Francisco in Fall and Spring in person.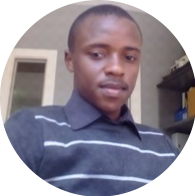 Isaac is a web developer, a Python Software Engineer and an aspiring Data Scientist. His drive is a passion, commitment and productivity, with a strong desire and ambition to be a catalyst of positive change in the society by providing solutions for diagnosed challenges. He enjoy learning new skills and keeping track of changing technology, he also appreciates learning from more experienced professionals in order to perform better.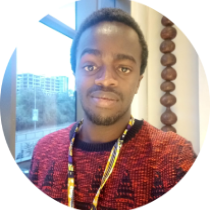 Muoki Caleb is a Data Scientist passionate about using data to positively impact society and improve the quality of life. He achieves this by doing research, engaging relevant stakeholders and building solutions that address the issue. He is a Peer Mentor at Kamilimu, where he works with mentees in their professional and personal development.