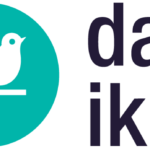 Website Dataiku
Headquartered in New York City, Dataiku was founded in Paris in 2013 and achieved unicorn status in 2019. Now, more than 900 employees work across the globe in our offices and remotely. Backed by a renowned set of investors and partners including CapitalG, Tiger Global, and ICONIQ Growth, we've set out to build the future of AI. 
 
Dataiku's promise to our customers is to provide them with the software and support needed to accelerate their Data Science and Machine Learning maturity. Dataiku's Data Science team is responsible for delivering on that promise.
 
As a Data Science Manager, you will oversee the work and career development of the Data Scientists within your team. While strong technical skills are needed to coach the members of your team appropriately, this is a people-management position first and foremost, and candidates should be motivated by that aspect of the job.
 
Dataiku will support the growth of the manager into their management responsibilities through ongoing professional training, the creation of communities of practice for new managers, and other initiatives currently being defined.
 
In this role you will:
– Serve as the direct manager for a team of 4-6 Data Scientists and Senior Data Scientists
– Oversee the staffing of the members of your team, ensuring that their work matches their career development aspirations insofar as possible
– Work with clients, account teams, and your team members to identify client needs, including project scoping and planning
– Oversee the technical quality of your team's work, and ensure that it adheres to Dataiku's expectations for excellence
– Coordinate with the leaders of other data science teams and customer account teams within your region to ensure that customer needs are being met
– Conduct performance reviews and lead compensation discussions with your team
– Support internal Dataiku teams with their Data Science needs as necessary
– Serve as a mentor to the team
You might be a good fit if you have:
– A passion for selflessly leading a team, and helping each member reach their career objectives
– Empathy for others and an eagerness to share your knowledge and expertise with your colleagues, Dataiku's customers, and the general public
– 5+ years of experience with R or Python
– 5+ years of experience with predictive modeling. Familiarity with data visualization in Python or R 
– 3+ years of experience managing a large team of Data Scientists 
– Understanding of relational data structures and SQL
– Experience using enterprise data science tools
– Bonus points for any of these:
– Experience with Consulting and/or Customer-facing Data Science roles
– Experience with Data Engineering or MLOps
– Experience with cloud infrastructures, especially Kubernetes
– Passion for teaching or public speaking
About Dataiku:
 
Dataiku is the platform for Everyday AI, systemizing the use of data for exceptional business results. By making the use of data and AI an everyday behavior, Dataiku unlocks the creativity within individual employees to power collective success at companies of all sizes and across all industries. Don't get us wrong: we are a tech company building software. Our culture is even pretty geeky! But our driving force is and will always remain people, starting with ours. We consider our employees to be our most precious asset, and we are committed to ensuring that each of them gets the most rewarding, enjoyable, and memorable work experience with us. Fly over to Instagram to learn more about our #dataikulife.
 
Our practices are rooted in the idea that everyone should be treated with dignity, decency and fairness. Dataiku also believes that a diverse identity is a source of strength and allows us to optimize across the many dimensions that are needed for our success. Therefore, we are proud to be an equal opportunity employer. All employment practices are based on business needs, without regard to race, ethnicity, gender identity or expression, sexual orientation, religion, age, neurodiversity, disability status, citizenship, veteran status or any other aspect which makes an individual unique or protected by laws and regulations in the locations where we operate. This applies to all policies and procedures related to recruitment and hiring, compensation, benefits, performance, promotion and termination and all other conditions and terms of employment. If you need assistance or an accommodation, please contact us at: reasonable-accommodations@dataiku.com