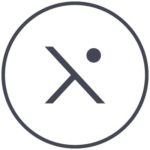 Website Expanseinc Expanse
Cybersecurity and threat detection
Company Overview
Expanse, formerly Qadium, a San Francisco-based company, provides IT and security teams with complete visibility of the assets and risks on their global Internet Edge. This enables our customers, Fortune 1000 companies and the US government, to quickly and efficiently eliminate these risks. Through technology and service expertise, we surface and help remediate Internet Edge risks to prevent large breaches and successful attacks.
Expanse has raised over $65 million of funding from Founders Fund, NEA, IVP, and TPG. We were founded in 2012, after the founders met at DARPA.
Position Summary
Data Science at Expanse has both an R&D and operational component. Operationally, the Data Science team touches all departments at Expanse. You will have close working relationships with Engineering, Marketing, Sales, Product, and CSM — building tools that see heavy use across these teams. On the R&D side, you will creatively look for insights in cybersecurity data sets ranging in size from gigabytes to petabytes. Expanse's global collections architecture yields the best and most detailed global view into the device layer of the public internet data set ever created.
What You'll Do
Foremost, you will help protect our customers against malicious actors on the Internet
Build and use tools which parse relevant data from various sources (differing files and formats)
Explore and characterize our internal data for insights relevant to our customers
Develop novel techniques, technologies, and ways of understanding the internet: Ideas and techniques that we create and use can be groundbreaking. There is no "cookie cutter" playbook for getting our work done. All of the internet is our playground.
Build prototypes that generate data insights for customers and help to operationalize them
This is NOT a role with a hyper-focus on machine learning research or a job where you would be writing ETLs all of the time ; it can be very engaging and requires creativity
About You
Degree in a quantitative field, including Computer Science, Engineering, Mathematics, Physics, Economics, Operations Research, etc. (or equivalent experience)
Proficiency in Python, SQL, and database operations
Software development and systems experience is a plus – having a background building software systems dramatically assists in both understanding detailed technical content present in our diverse datasets, and helps generate new ideas for novel collection and analysis techniques
A background in collaborative research, collaborative code development, or previous data work is extremely helpful for success in the role
Initiative and ability to seek and take responsibility, especially in the face of ambiguous projects
Ability to clearly communicate complex results to technical and non-technical audiences
Intellectual curiosity and an understanding the reasons why
Benefits
100% coverage of employee healthcare benefits (Medical, Dental, Vision)
60% coverage for dependent healthcare benefits
20 vacation days with 10 company holidays
Parental Leave
401k Plan
Pre-tax commuter, HSA, & FSA benefits
Monthly contribution to phone bill
Monthly wellness stipend
Stocked kitchen + catered lunch and dinner
New hire office productivity budget – $300
Quarterly discretionary team building stipend
On-site activities such as Lunch and Learns, Speaker Series, Game Night, and Trivia Night
Company-wide events including team building, holiday party, and offsites
Expanse Inc. is proud to be an EEO employer.
To apply for this job please visit grnh.se.