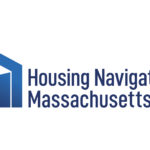 Website Housing Navigator Massachusetts
Connecting People to Home
Housing Navigator Massachusetts, Inc. (HNMI) develops technology that promotes housing equity and data that brings transparency to affordable housing throughout Massachusetts. We are a 501(c)(3) founded in 2019.
Our first-in-Massachusetts product– a simplified, user-focused housing search tool –launched in August, 2021. Over 28,000 people accessed the site in the first 6 months. We are constantly enhancing our service, hosting more users (now 11,000+/month), adding listings, and working to improve access to affordable housing at a systemic level. We partner with the public sector, housing owners, housing advocates, and technology leaders. Our team includes 6 FTEs based in Cambridge, MA.
Position Summary
The heart and soul of Housing Navigator Massachusetts is high quality data. In this role, you will move forward both our internal data processes and our external policy impact. Our property listings on affordable housing throughout Massachusetts address the divides in housing and digital equity. You will spearhead our internal processes for data collection and analysis as well as affect our product strategy with analytics to improve our products. As we take the next steps as a growth-stage nonprofit, you will be responsible for leading our work activating our data for good, bringing our property inventory and search analytics on what people are searching for into the conversation about affordable housing policy. If you have analytical skills, strong data experience, and are thoroughly excited by this unique opportunity to use data for social impact around housing, we hope to hear from you. 
What you'll do
Lead the Data team and own the design and implementation of our data collection, documentation, and maintenance strategy
Leverage data and analytics to gain a deep understanding of our product, uncover trends, and help drive organizational strategy and product road map working with the Product team
Own the design, development, and maintenance of internal materials – ongoing metrics, reports, analyses, dashboards, etc.
Own the design, development and maintenance of externally-facing materials on our inventory and search analytics
Establish best practices and train the team on repeatable processes to collect and maintain high-quality data
Participate in our research and advocacy collaborations with academic and community partners to inform and drive change
Qualifications
3-5 years of full-time professional experience in data analysis and data visualization
Strong oral and written communications skills, with a knack for presenting data in a compelling way, particularly data storytelling for non-technical audiences
BA or MA degree in computer science, data analytics, statistics, economics, finance, engineering, urban planning, or related field
Fluency in Google Sheets/Excel, SQL, at least one programming language (e.g. R, Python), & one data visualization tool
Experience applying an equity lens to data and full commitment to ethical data use
Strong project management experience and team leadership skills with a commitment to enhancing a team culture of inclusion, belonging and equity
Experience instituting sound data collection practices, managing quality control checks, and ensuring data quality and accuracy in data analysis
Care as much about the details as you do about the big picture
The following would be considered a plus for your candidacy though not required:
Experience with public interest technology
Experience with the tools we now use: Google Analytics, Google Tag Manager, Google Ads, Google Big Query, Google Data Studio
Familiarity with affordable housing policy
Salary range: $80,000-$95,000 with benefits. Years of relevant experience and leadership will determine the salary offered.
Start date:  June/July 2022
We offer a hybrid work environment (two days a week in the office/three remote). You must be able to commute for those two days to our offices in Kendall Square, Cambridge, MA.
HNMI requires anyone working in or visiting our offices at the Cambridge Innovation Center to follow its policy, which requires vaccination. 
HNMI is committed to a diverse, inclusive environment in housing and its contracting. All qualified applicants will receive consideration without regard to race, color, religion, gender, gender identity or expression, sexual orientation, national origin, genetics, disability, age, or veteran status.
To apply, please send a resume and brief cover letter to housingnavigatorma@gmail.com. Please indicate that you're applying for the Data Project Manager Position.