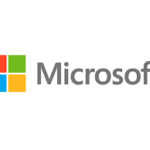 Microsoft
Are you passionate about cutting edge of cloud platform development? Would you thrive on working directly with our customers' engineers to understand their needs, identify emerging patterns, and develop new capabilities? Do you enjoy solving complex problems in novel ways across a myriad of platforms?
The Commercial Software Engineering (CSE) team is a global engineering organization that works directly with customers looking to leverage the latest technologies to address their toughest challenges and transform their industries using cloud-based solutions. We work closely with our customers' engineers to develop code to jointly solve their biggest challenges to accelerate progress in their organization.
We are looking for a Senior Program Manager to drive customer engagements. Your role would be to deliver well-defined products that generate immediate customer value and high-quality, broadly applicable software contributions and continuously drive excellence in program management fundamentals to continually build our shared best-practices.
If this sounds like you, please reach out to @Rachelyehezkel on Linkedin with any questions! We look forward to hearing from you.
To apply for this job please visit bit.ly.