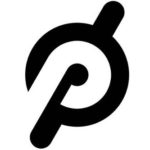 Website onepeloton Peloton
Peloton is a global interactive fitness platform
THE ROLE:
Peloton is looking for an experienced computer vision/machine learning expert who is not afraid to get their hands dirty with real world problems. You'll be developing cutting-edge systems to provide our members a world-class fitness experience, in collaboration with Product, Software, and Hardware teams. You'll be reporting to the VP of Product Intelligence.
THE IDEAL CANDIDATE: 
Masters in EE, CS or related disciplines. PhD preferred.
5+ years of industry/academic experience
Expertise with computer vision and/or machine learning, especially deep learning.
Experience in applying machine learning & computer vision to resource constrained devices (such as mobile devices)
Ability to whiteboard some theory while at the same time rolling up your sleeves and get coding.
Understand research papers and be able to translate the ideas into efficient code quickly.
Experience in designing and developing Deep Learning-based Vision systems, for tasks like Object Detection and Segmentation, and deploying these systems in real-world settings.
Is comfortable constructing and manipulating large image and video datasets, both open-source and internal.
Experience with Python and Java or C/C++, and ML frameworks like PyTorch, Tensorflow, Keras, etc.
Bonus points for experience with one or more of: Caffe/Caffe2, CUDA programming, optimization for mobile, Distributed Training, YOLO, One-shot Learning.