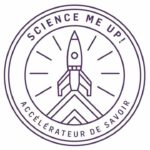 Website Science_me_Up Science me Up
OBSERVABLE UNIVERSE OF THE COMPANY
Our client is a biotech start-up who develops a solution for improving biological diagnostics. Their R&D effort allows them to create a unique technological platform capable of detecting and characterizing cells that are dysfunctional.
MISSIONS
You will be responsible for developing innovative mathematical and numerical tools for the automatic processing of the data produced by our technology and for controlling their integration into our industrial processes and products. You will report directly to the R&D Manager and will have the following missions:
– Development of new tools for the analysis of complex data (large, noisy data).
– Statistical processing and data modeling for the identification and validation of biological signatures for diagnostic purposes.
– Collaboration with academic research collaborators and co-supervision of students.
– Control and monitoring of the workflow of tasks involving data in R&D projects.
– Evaluation of the feasibility of R&D projects.
– Writing reports on the progress of R&D projects.
– Scientific, competitive and technological watch.
ACADEMIC SPHERE
PhD in Applied Math, data science, statistics or computer science.
TECHNICAL SPHERE
– 3 years of experience in the application of machine learning technics.
– Familiarity with the processing of mega data, database management, and Machine Learning software libraries.
– Statistical expertise on multidimensional statistics, data classification, segmentation, and supervised and unsupervised modeling.
– Python expert
SOCIAL SPHERE
Team spirit
Curiosity
SATELLITE INFORMATION
Takeoff date: As soon as possible
Rocket launch site: Paris
Salary: 50 000 euros to 70 000 euros