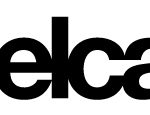 Website Steelcase
The leading manufacturer of furniture for offices and more
Description
Who we are:
Steelcase was founded as an office furniture maker, and we've evolved into the global leader in workplace solutions. We apply our insights to the intersection of space, technology, and furniture, helping individuals and teams in leading companies around the world to have a better day at work.  
We pursue innovation, strive for sustainability and develop insights in every part of our business. 
Why people choose to work with us: 
Let's start with the cool workspace—after all, that's our business. But that's just one of the ways we help people like you do their best work. We encourage curiosity and critical thinking, we embrace wellbeing in its broadest sense and we provide coaching and inspiration at every step of your career journey.
About the Operations Analytics team
Operations Analytics is a new team at Steelcase created to support the specific analytics needs of various Operations functions like Quality, Distribution, Engineering, Procurement, etc.  It is a cross-functional team which combines analytical capabilities with dedicated subject matter expertise sourced from Operations functions and the data engineering capabilities of our IT function.  We work on operations problems which require data processing and analysis to improve business outcomes such as predictive maintenance, yield optimization problems, analytics supported decision making, or operations related customer satisfaction projects.
What you will do
As an analyst in the Operations Analytics team you will play a fundamental role in the projects we undertake.  For some projects you will be expected to guide a project from initial scoping all the way to the deployment into production of the solution created.  For other projects you will serve as an internal analytics consultant and get involved at specific stages of the project when the work is sufficiently advanced.  Throughout every project you will work closely with the subject matter experts embedded in the team, our data engineers, and related functions like the Advanced Analytics team to develop solutions that improve business outcomes in a dramatic way.  As part of the role you will be expected to:
Work with subject matter experts to clearly scope projects and thoroughly understand the context and data available to address the problem at hand.
Support and when needed direct data wrangling efforts to ensure data is accurate and actionable.
Test and select the various analytical approaches appropriate to a given problem type.
Create and fine-tune the models we use to achieve the desired business outcomes (whether it's a predictive or prescriptive model, or simply an explanation of the results of an analysis).
Pilot the deployment of analytics products into various operations functions and fine-tune models and approaches based on feedback and pilot data.
Help and guide the implementation of solutions into production environments.  This includes deployment from a software point of view as well as practical deployment into our physical manufacturing plants and distribution centers (i.e. making sure the right information reaches the appropriate decision-makers at the right time).
Support ongoing efforts to fine tune analytics products even after deployment into production.
In this role you will have a chance to learn from and be mentored by experienced data scientists across the various analytics teams at Steelcase, and to gain first-hand experience solving real-world operations analytics problems from start to finish.
Occasional travel may be required but will likely be less than 10% of your time.
 
What you bring
The ideal candidate for this position is a quick-learner who is able to adapt to a variety of problems and approaches.  You will undoubtedly encounter problems which you are not familiar with and which call for approaches or models you might have not used before.  Although a base of technical proficiency is required, more important than any specific knowledge you may bring, is your ability to learn what you need to know quickly.
No operations experience is needed, but a curious mindset will be important to be successful.  We are looking for an overall analytics athlete with the right attitude and a desire to work on real-world analytics projects with all the messiness they entail.  For all candidates we are looking for the following attributes:
Technical proficiency – We generally work with common packages in Python or R.  Some experience with these tools will be required.  Familiarity with basic analytical techniques (e.g. regressions, decisions trees, Bayes classifiers, time series forecasting, clustering, etc.) will also be needed.  You will need to help figure out what statistical approach yields the best results for a given problem, and fine-tune the parameters of the models we develop.  Any applicable domain specific knowledge you might bring (e.g. machine learning) is a plus, but not required.  You don't need to be familiar with any specific data infrastructure tools we use at Steelcase, we expect you to pick-up those skills as needed.
Adaptable and ownership mindset – Real-world analytics is messy.  Be prepared to try and discard multiple approaches to a problem in quick succession.  The ability to adapt to the changing nature of the problems we tackle as our understanding of them evolves will be key to your success.  A strong sense of ownership over the business outcomes we are trying to achieve will serve you well in this role and beyond.
Business Problem Solving – The data science is only half the battle.  Successful analytics efforts start with robust business problem solving.  Projects don't start with a well-defined data set and target variable; they get there by applying good problem solving to abstract business problems that need to be defined, broken down into components, iterated upon, and eventually analyzed.  Your ability to translate a business problem into a data science problem that directly impacts the desired outcomes will be a critical tool in your toolkit.
Communication – You will regularly communicate the progress and results of a project to a variety of stakeholders, including senior operations leaders.  Your ability to create and deliver effective presentations and documents which clearly and succinctly summarize complex ideas and approaches in broadly accessible language will be key to ensure that a project progresses from a robust model to an implemented solution.
People development – At Steelcase finding and developing the best talent is a priority.  You will participate in various professional development activities alongside our other analytics functions.  In turn you will be expected to also invest in developing the capabilities of our organization and in particular the subject matter experts that are part of this team.  If you enjoy learning and teaching analytics you will likely enjoy this role.
 
Preferred Experience
To be successful in this role you will likely have some academic and professional experience that develops this skillset.  We will consider candidates with profiles that are suitable for either a Data Analyst role or Sr. Data Analyst roles depending on your level of experience.  Regardless of which role best describes your experience we will look for the following:
Degree in Statistics, Mathematics, Data Science, Predictive Analytics, Economics, Operations Research or other related technical field is highly preferred; advanced degree and 2+ year of professional experience generally desired for Sr. Analyst roles
Some applied experience with statistical analyses, forecasting, predictive and prescriptive modeling techniques whether that is through internships, full-time work experience or even personal projects
Experience with a range of data science techniques to extract, transform, harmonize and prepare large-scale data sets for modeling
Expertise writing customized code in common data science languages such as R, Python, or other
Experience with visual storytelling.  Knowledge of common visualization platforms (we generally use Tableau or Power BI) is a bonus but not required
Operations or industry exposure is not necessary but an ability to quickly move up the learning curve will be key