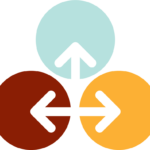 Website The Pivot Group
The Role
Pivot is seeking a Targeting & Data Services Manager for the 2021-2022 election cycle. This is a fully remote position in our Targeting & Analytics Department.
The ideal candidate will have a strong eye for detail, a passion for data-driven strategy, and a commitment to bringing about real progressive victories across the US. This is a full-time, temporary position through Election Day 2022 with competitive salary and benefits. The nature of our business requires long hours and occasional weekend work during the election cycle. We expect all staff to be flexible in this area.
Key Responsibilities
Working with Pivot's Director of Targeting & Analytics, lead the creation of strategic targeting plans for clients
Be a resource for our Client Services teams and provide insight on how to continually use data in their programs
Run and interpret queries of voter file data from a variety of platforms
Clean, combine, and process data files from a variety of sources to create printer ready mail lists and program evaluations
Develop clear reports that summarize findings for both technical and nontechnical users
Manage workflow of Targeting & Analytics Department
Mentor other department staff on above processes
 
Qualifications
Experience designing and implementing targeting strategies for electoral or advocacy campaigns
Experience with a coding language, such as C++, Python, R, SQL, SPSS, or Stata, and understanding of relational databases
Experience with tools such as Civis Platform or Phoenix is preferred
Flexible and can quickly adapt to fit team needs
Strong attention to detail and ability to work independently
Please include the word "Scuba" somewhere in your cover letter
Strong ability to communicate your work to clients and colleagues outside the data team
Passion for progressive politics and data science
 
Compensation
The salary range for this position is $80,000 – $100,000 per year plus bonuses. In addition, staff receive: 
100% employer-paid premiums for medical, dental, vision, and life insurance
Short-term and long-term disability
Employee Assistance Program
Equipment and other supplies to furnish your home office
Annual employer-paid membership to One Medical
 
Who We Are 
A woman-majority owned firm, Pivot is committed to electing Democrats up and down the ballot. We are an energetic team of experts specializing in voter communications through direct mail, advanced targeting, and provide strategic guidance to progressive causes, organizations, and campaigns across the country. And we've created a workplace that lets us live out our deepest values. Thank you for wanting to join us.
Diversity & EEO Statement 
Pivot is committed to building a team of people with diverse backgrounds, experiences, and identities. Women, people of color, immigrants, people with disabilities, LGBTQIA+ people, gender non-conforming people, and people from low-income backgrounds are strongly encouraged to apply.
Pivot follows all Equal Employment Opportunity Policies and employs personnel without regard to: race, ethnic or religious background, descent or nationality, sexual orientation, gender, gender identification, physical or mental disability, marital status, age, height, weight, or military service. This policy applies to employment, internships, internal promotions, training, opportunities for advancement, terminations, relationships with vendors, use of contractors and consultants and in dealing with the general public.
If you require an accommodation to complete the application process, please contact us directly at 202-524-0048 and our team will assist you. 
The responsibilities and requirements listed in this job description are general guidelines – we encourage you to apply even if you don't meet all qualifications.