Full Time
Posted 1 month ago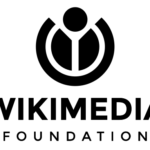 Website Wikimedia Foundation
Location: San Francisco, CA or Remote
Summary
The Wikimedia Foundation is looking for a seasoned data scientist to join the Contributors team.  Data Scientists at the Wikimedia Foundation are key members of the product team who are the experts within the organization at measuring what is going on. Their analysis and insight help product analysts and managers envision, scope, and refine features, products, and services that are used by hundreds of millions of people around the world.
You will join the Contributors team, where we build collaborative, inclusive tools for creating and editing free knowledge.
Responsibilities
Work closely with product managers to build out and maintain detailed on-going analysis of the team's products, their usage patterns, and performance.
Write database queries and code to analyze Wikipedia usage volume, user behaviour, and performance data to identify opportunities and areas for improvement.
Run and analyze controlled experiments in order to inform product development.
Maintain and expand the team's dashboards, ensuring they are up-to-date, accurate, fair and focused representations of the efficacy of the products.
Support product managers by rapidly surfacing positive and adverse data trends, and ad hoc analysis support as needed.
Communicate your findings clearly and responsively to a range of team, organisational, volunteer and public stakeholders, informing and educating them.
Requirements
Bachelor's degree or equivalent in related work experience
Experience with using analytics infrastructure to extract patterns from large datasets
Experience supporting organisational teams with situational awareness and bespoke fact-finding data
Proficiency with SQL and either R or Python.
Strong eye for detail and a passion for quickly delivering results for rapid action.
Comfortable working in a highly collaborative, consensus-oriented environment
Demonstrated judgment skills to find solutions
Good written and verbal communication skills
Pluses
Experience working in an agile software development environment
Experience working with advanced analytics tools like Hive, Jupyter, and Bayesian statistics
Experience with qualitative research methodologies such as user research or grounded theory
Familiarity with Wikipedia processes and workflows
Passion for Wikipedia and other Wikimedia projects
Fluency in languages other than English
Understanding of free culture, free software, and open source principles
We would love to see your work — please provide URIs to any existing open source software work or research code you may have done (own software or patches to other packages) if
possible when you apply. We'd really like to see what you can do!
About the Wikimedia Foundation
The Wikimedia Foundation is the non-profit organization that supports and hosts Wikipedia and several other Wikimedia free knowledge sites. Every month, the Wikimedia sites are accessed by more than a billion unique devices. Wikipedia consists of more than 40 million articles across hundreds of languages. Every month, more than 250,000 volunteer editors contribute to Wikipedia. Based in San Francisco, California, the Wikimedia Foundation is an audited, 501(c)(3) non-profit that is funded primarily through donations and grants. It currently employs over 300 staff members.
At the Foundation, we build technology to help people everywhere access Wikipedia, across devices and in nearly 300 languages. We engineer privacy for our readers and editors so they can safely and securely explore Wikipedia. We create programs and initiatives to make Wikipedia freely available to more people in more parts of the world. We build new tools for the community of editors so they can continue to improve and grow Wikipedia. Roughly a quarter of our budget goes to supporting the community that make the site possible, including through grantmaking programs that enable volunteers and enrich the information on the sites.
The Wikimedia Foundation is an equal opportunity employer, and we encourage people with a diverse range of backgrounds to apply.
Benefits & Perks *
Fully paid medical, dental and vision coverage for employees and their eligible families (yes, fully paid premiums!)
The Wellness Program provides reimbursement for mind, body and soul activities such as fitness memberships, baby sitting, continuing education and much more
The 401(k) retirement plan offers matched contributions at 4% of annual salary
Flexible and generous time off – vacation, sick and volunteer days, plus 19 paid holidays – including the last week of the year.
Family friendly! 100% paid new parent leave for seven weeks plus an additional five weeks for pregnancy, flexible options to phase back in after leave, fully equipped lactation room.
For those emergency moments – long and short term disability, life insurance (2x salary) and an employee assistance program
Pre-tax savings plans for health care, child care, elder care, public transportation and parking expenses
Telecommuting and flexible work schedules available
Appropriate fuel for thinking and coding (aka, a pantry full of treats) and monthly massages to help staff relax
Great colleagues – diverse staff and contractors speaking dozens of languages from around the world, fantastic intellectual discourse, mission-driven and intensely passionate people
* for benefits eligible staff, benefits may vary by location
More Information
https://wikimediafoundation.org
https://blog.wikimedia.org